Sausage Meat Stuffing perfect for the Holiday Season
With the Holidays season approaching, we are brainstorming festive recipes to share with you. This sausage meat stuffing recipe is easy and quick to make, which makes the perfect addition to your festive menu. It's also a great recipe to prepare for Sundays throughout the year when you want to make a more special roast, but can also be enjoyed on its own with one or two sides. Let's start making it, shall we?
Ingredients (makes enough stuffing for 4 people)
4 Italian or Sicilian sausages (preferably without cheese)
50 gr cubed bacon
2 cups fresh leeks
1.5 cup traditional tarallini
3 tablespoons high quality honey
thyme, dry or fresh, plenty
black pepper to taste (avoid salt)
Preparation
Start by pre-cutting your leeks, unless you are using pre-cut frozen ones.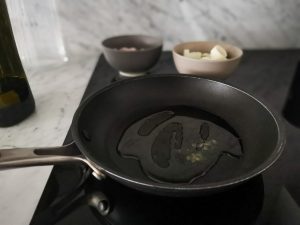 Next, heat a medium large pan, and pour three tablespoons extra virgin olive oil.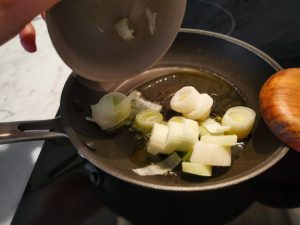 Then, add the leeks, and toss them around in the pan with a wooden spoon.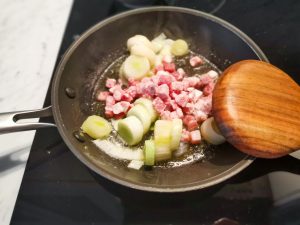 Add your bacon cubes to the leeks in the pan, and leave them to saute` for a few minutes.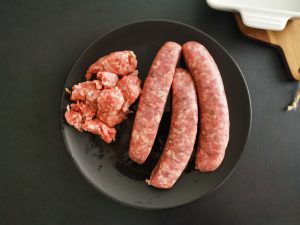 In the meantime, take your sausage out of the fridge and remove the packaging.
Then, remove the sausage casing and add the sausage in the pan with the other ingredients.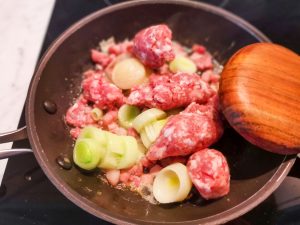 Mix everything together, and season with black pepper. Follow with plenty of thyme.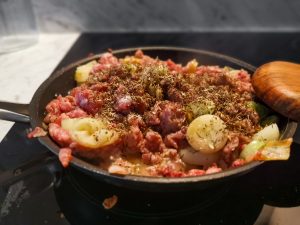 Blitz the tarallini in a blender, or place them in a zip lock bag and crush them. You can blitz them completely, or leave them chunky, as you prefer.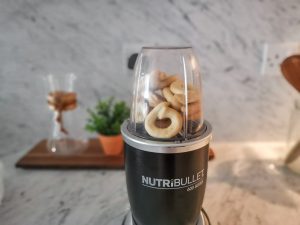 Take the sausage stuffing off the heat, and transfer to a casserole. Sprinkle more thyme, and add three tablespoons of honey.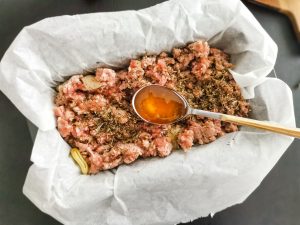 Finally, add the crushed tarallini, and mix everything to combine.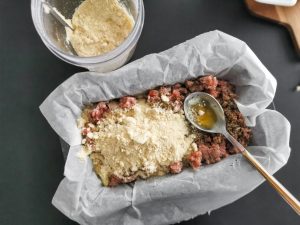 Bake in the oven for 30 minutes or longer, if you prefer it to be crispy and dark.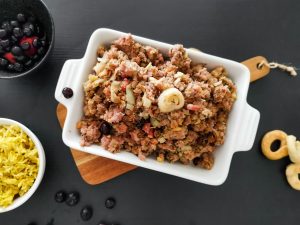 Take out of the oven, and serve with your turkey or roast.
Tips
You can also make this as a simpler every day or weekend meal to be enjoyed with some rice, or with some roast potatoes and baked vegetables.