Trofie Pasta with Crunchy Zucchini and Bacon
Trofie pasta matches perfectly with green pesto. However, not everyone knows that it is also fabulous with a different kind of sauce!
I wanted something fresh and super easy to cook for today, I used zucchini and bacon to make a pasta sauce that tastes delicious both warm and cold. The result is a velvety and crunchy dish. Bacon is a wonderful aftertaste to zucchini, making the sauce absolutely flavourful.
You can toss your Trofie with different ingredients.  I also suggest adding yellow and red peppers to this dish or even chicory or squash.
You should definitely try this pasta dish:
Ingredients for 3-4 people:
300g of Trofie
650g Zucchini
100g Diced Bacon
1 Garlic clove
Salt and pepper, as needed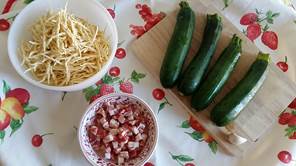 Dice 550g of zucchini.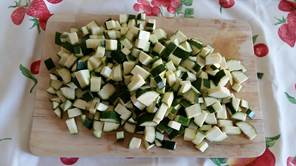 In a pan, brown the garlic clove and then add 50g of diced bacon. Since the bacon has enough fat, you don't need to add any kind of oil.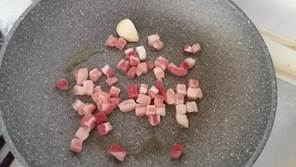 In the meanwhile, add water and salt to a pot and then bring it to boil, this will be for the pasta.
Let fry the bacon until brown and then add the zucchini cubes.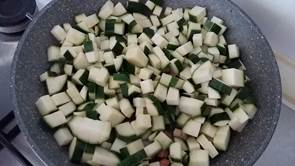 Add 50g of the boiling water. Let's cook per 15 minutes on a medium-high heat.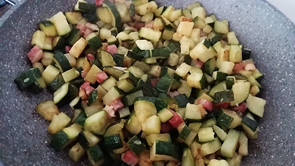 After the zucchini and bacon are cooked, blend them and create a soft sauce. If needed, add salt and pepper. Place the sauce in a pan with no heat.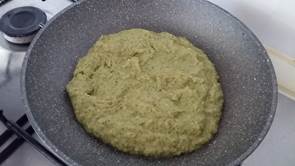 Cut the remaining 100g of zucchini into half-round slices.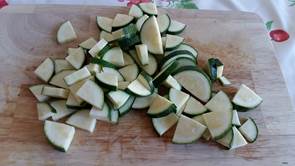 Fry them with the bacon for few minutes on a high heat, they should remain crunchy. Put the trofie in the boiling water and cook the pasta.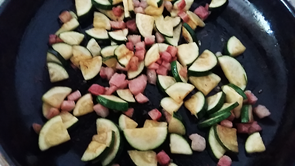 Drain the trofie and combine it with the zucchini and bacon sauce directly in the pan. Fry all together for few minutes to warm up the sauce.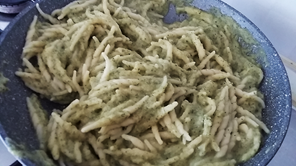 Remove the pasta from the heat and put it in a bowl. Add the crunchy zucchini and bacon and stir all together.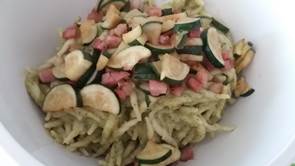 All done! Serve warm and enjoy… BUON APPETITO!