Grilled Cheese Sandwich with cotto ham & fontina cheese
You probably eat toast all the time, so today we wanted to share with you a way to reinvent your grilled cheese sandwich using Italian ingredients. This makes a great mid-morning snack and is perfect to take with you at work and put in your kids' lunchbox. It's surprising how switching a few ingredients can take it to a next level.
Ingredients
4 slices sandwich bread
100g fontina cheese
2 slices cotto ham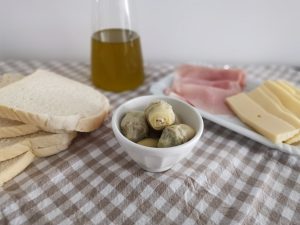 Preparation
This is a very simple process, just like making a grilled cheese with a few added ingredients.
Start by slicing the fontina cheese. We suggest medium thick long slices but you can cut them any way you like.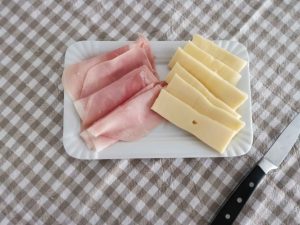 Next, prepare your cotto ham and artichoke hearts so that you can access them easily.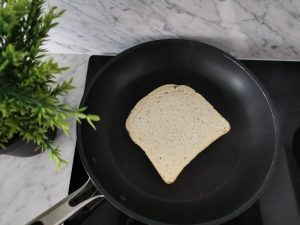 If you are doing this in a pan like us, lightly toast one side of each slice of bread by placing them for a few seconds in your hot pan. Be careful not to burn them.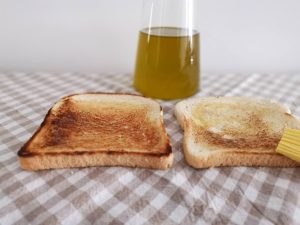 Next, drizzle and brush some olive oil on the outer sides of the bread.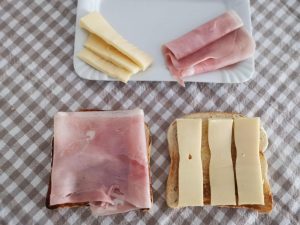 Then, layer the slices of fontina cheese following with the cotto ham. We used 3 cheese slices and one big slice of ham for each grilled toast.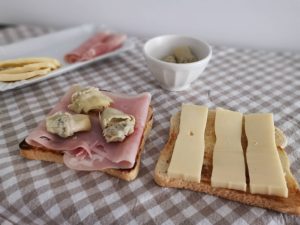 Finally, layer the artichoke hearts. We used three for each grilled toast but you can use as many as you like.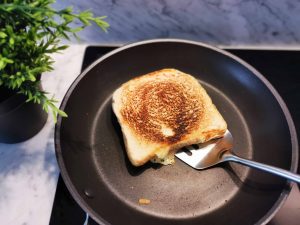 The last step involves toasting your grilled sandwich on your pan. If you have one we suggest using a grilled pan or a sandwich toaster.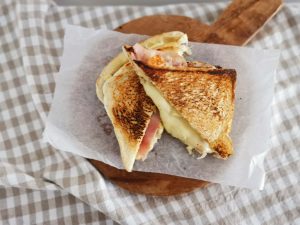 Tips
You can really get creative with this basic grilled cheese sandwich and add any of the following: sundried tomatoes, roasted aubergines, and chiodini mushrooms.
We would serve this with a salad for a light lunch, or you can serve them on their own if you are taking them to work or school.