Easter Cake with Italian Colomba
Have you ever bought an Italian Easter Cake, called Colomba, and didn't know what to do with the last few slices? Today I will share with you a delicious recipe to reinvent those leftover slices and create a delicious and beautiful dessert.
Ingredients
Italian Colomba (I used one with only almonds and without candidied fruit, but any type will work)
75 grams Custard or Crema Pasticciera (I used a packaged custard by Paneangeli)
300 ml milk (I used skimmed)
10 strawberries
half tablespoon agave syrup (you can replace with honey or sugar)
Equipment
Hand mixer
2 dessert glasses or bowls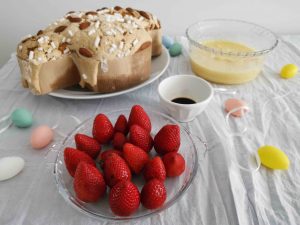 Preparation
Start by making the custard cream. I used the 75 grams powdered custard from Paneangeli and placed it in a bowl.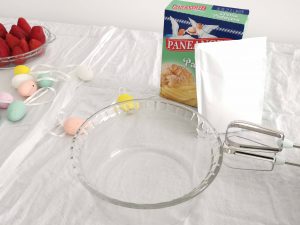 Measure 300 ml milk.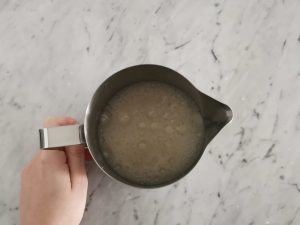 Add the milk to the custard and mix well with a tablespoon.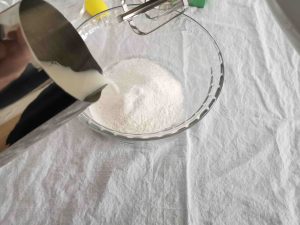 Then take your hand mixer and start whipping at the lowest setting. Place the custard in the fridge until you prepare the other ingredients.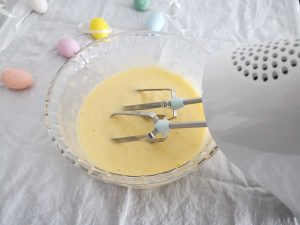 Next, take the strawberries, wash them and slice 8 of them into small cubes. Throw them into a pan.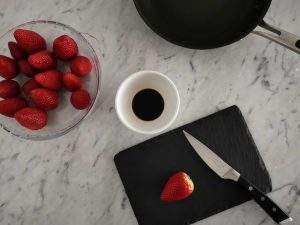 Pour the balsamic vinegar over the strawberries.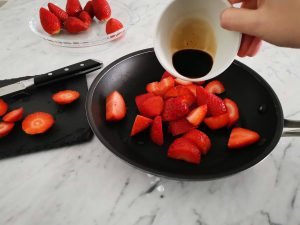 Place the pan over the heat, add the agave, and let the strawberries saute' for 10 minutes at low temperature.
In the meantime, take the colomba cake out of the packaging and start slicing two to three medium slices and cut them into cubes.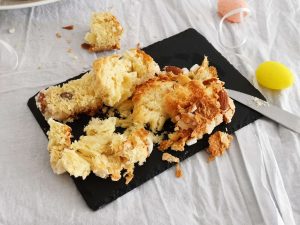 It's time to start assembling the dessert. Take your glasses or bowls and layer two to three tablespoons custard at the bottom.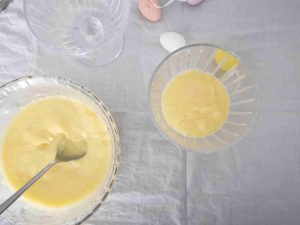 Then top with 5 pieces Easter cake.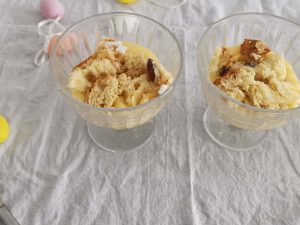 Divide the strawberries compote into two, and pour over the cake.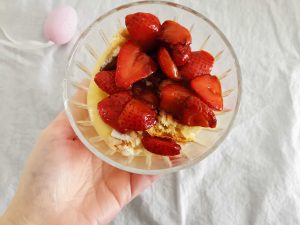 Cover with more cake and top with the remaining custard. Decorate with one strawberry in the middle and feel free to add a drizzle of balsamic.
Tips
You can serve this warm or refrigerate and serve cold. If you would like to add a crunch you can crumble a few traditional tarallini over each custard layer.