Chicken pasta bake
If you are looking for a new pasta recipe that is going to impress your guests, yet easy to make you have just found it. This chicken pasta bake is not your usual Italian tomato pasta, and because it includes protein makes the perfect filling dish which you can serve in between a starter and a dessert. If you are intrigued, keep reading.
Ingredients
Penne rigate  or rigatoni (about 100 to 150 grams per person)
Country basil sauce (half jar per portion)
Dairy free bechamel or regular one (100 ml per portion)
Mozzarella cheese block or pre-grated (about 4 slices per portion)
Chicken mince (100 to 150 grams per portion)
Garlic (1 to 2 cloves per portion)
Parsley (1 to 2 handfuls per portion)
Salt and pepper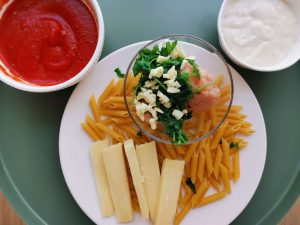 Preparation
Start by boiling the water for your pasta.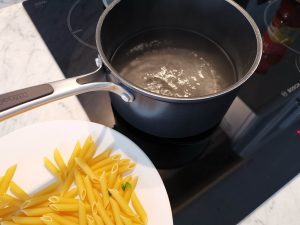 In the meantime, take the mozzarella and start slicing it (unless yours is already grated).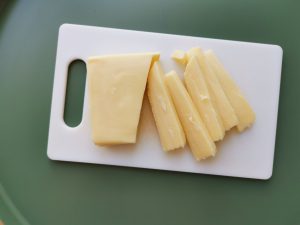 Proceed to mincing the garlic.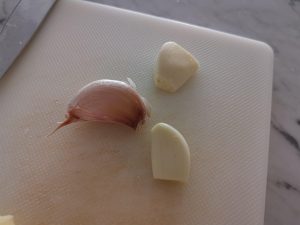 Place the minced chicken, half the parsley and the minced garlic into a bowl. Season with salt and pepper and mix well to incorporate the ingredients.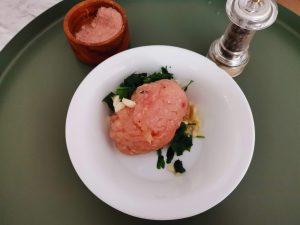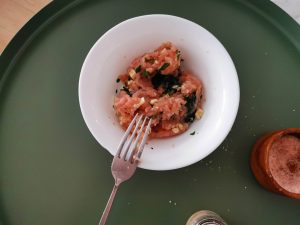 Prepare a casserole and drizzle a good quality olive oil at the bottom.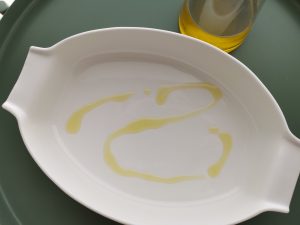 By now, your water is certainly boiling. So you can throw the amount of pasta based on the number of portions you want to obtain (I used 300 g for 2.5 portions).
When the pasta is ready, drain it using a colander and place it in a bowl or back in your pot if you prefer.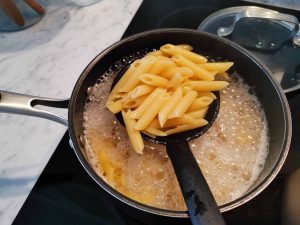 Add the tomato sauce, salt and pepper and some olive oil. Mix well to combine.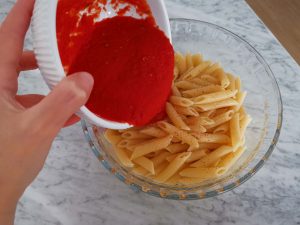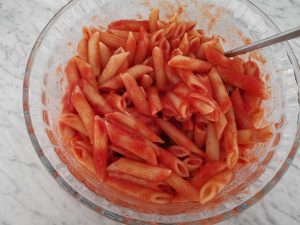 Then fold in the minded chicken mix into the pasta and mix well again.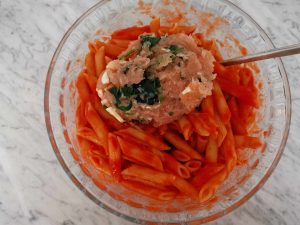 Time to start assembling the baked chicken pasta. Start layering the pasta at the bottom.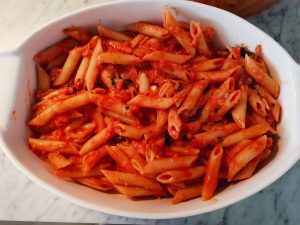 Then add a couple spoons bechamel, and top with a few slices of mozzarella.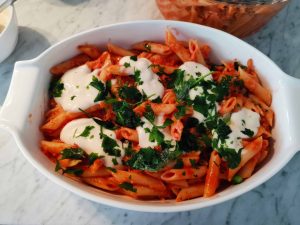 Add some parsley in between the layers for some extra freshness.
Repeat one more time to create one more layer.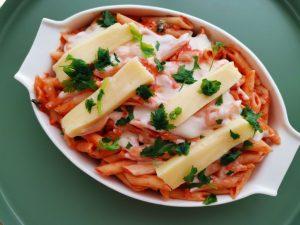 Bake in a hot preheated oven at 180 degrees Celcius for at least 30 minutes. If you place it at the top of the oven, you may want to lower the temperature towards the end unless you like a dark crunchy top layer.
Take out of the oven, serve with a drizzle of olive oil and some black pepper.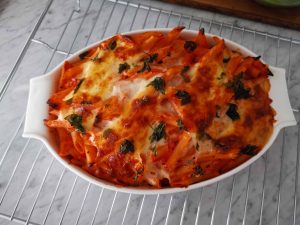 Tips
Feel free to replace the pasta shape with your favourite one, although I suggest using a pasta that maintains its shape and consistency like penne, rigatoni, and macaroni. You can also replace the mozzarella with another cheese like galbanino, fontina, emmental. My suggestion is to make more than you need and leave it in the fridge for the next day. You will just have to preheat it and you won't have to cook again. This is perfect to make ahead when you know you will be out and about and then want to come home and find a nice meal ready to just cook or heat up.