Pesto Pasta for Summer featuring pesto, cherry tomatoes and mini mozzarella
Pesto pasta it's and Italian classic, but today we are going to make a pesto pasta salad which is perfect for Summer lunch, dinner, parties, barbeques, and any alfresco meal. This one features penne, green pesto, cherry tomatoes and mini mozzarella.
Ingredients
120 to 150 grams penne per person or portion
Half a jar pesto genovese per portion
6 or more cherry tomatoes per portion
4 mini mozzarella per portion
grated parmesan as needed
fresh or frozen basil leaves
salt and pepper to taste
crunchy vegetable of your choice (optional)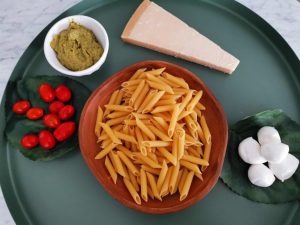 Preparation
Boil the water for your pasta. In the meantime, measure the pasta portions, and then once the water is boiling throw the pasta in the pot to cook.
Take this time to wash the cherry tomatoes, drain the mini mozzarella, open your pesto jar, set the table, and pour some wine or lemonade.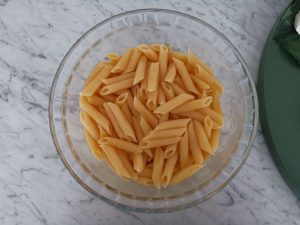 When the pasta is ready, drain it, and transfer it to a bowl.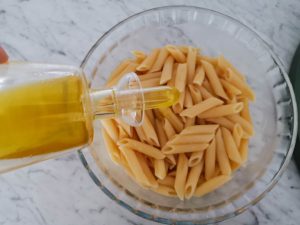 Next, drizzle some extra virgin olive oil.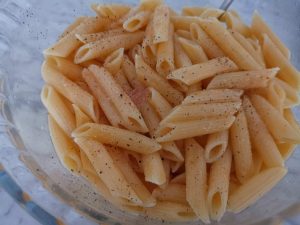 Then season with salt and pepper and mix well.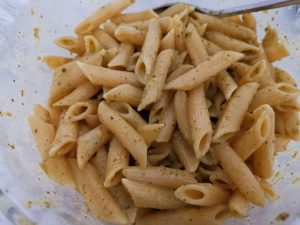 Time to add the pesto to the pasta and mix.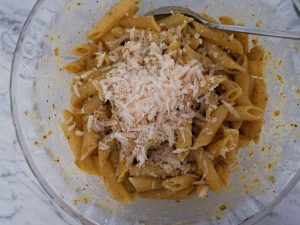 Then grate some parmesan and mix again.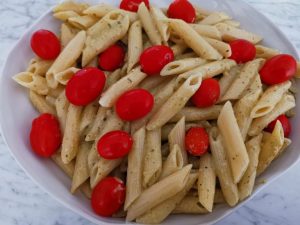 Now, decorate with the cherry tomatoes.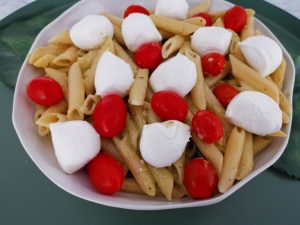 Finally, layer the mini mozzarella and garnish with some basil leaves.
Take the bowl of pasta on the table and enjoy with your family or guests.
Tips
By adding some homestyle courgettes you will add more texture and goodness to your pasta. Sundried tomatoes are also a good option and so are black olives. Feel free, however, to add your favourite mix of crunchy vegetables. We have got a large selection of these here. This pasta is also a great one to prepare ahead as it keeps well in the fridge for up to three days.
The post Pesto Pasta for Summer appeared first on Cook With Gusto.