Penne Arrabiata – a healthy and quick lunch
Who said your work lunches have to be boring? If you keep taking the same sanwich, salad, and wrap to work, you must try penne arrabiata. I promise it will become a staple, and your colleagues will probably copy you If, on the other hand, you work from home, and want a quick pasta to prepare, this is the one for you.
PS: This is a vegetarian dish loved by everyone, it's a little spicy but not too much.
Ingredients
penne (100 to 125 gr for one)
salt
Preparation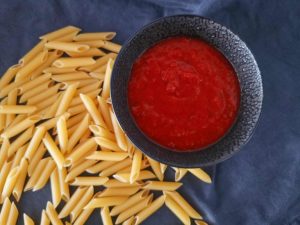 All you really need to make this penne arrabiata is the penne and the arrabiata, along with some salt and good extra virgin olive oil.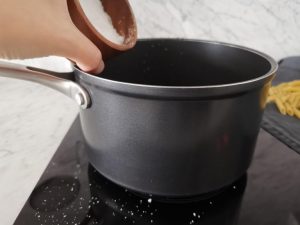 Whether you are preparing this to enjoy for lunch at home, or you are preparing it the night before to take with you at work, you have two options.
In either case you will need to boil the water, add a generous amount of salt, and then throw the penne to boil following the packaging instructions.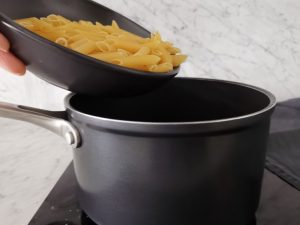 Once the penne are ready, you want to drain the excess water and decide on which option to go with. Before you do that, set aside some of the cooking water.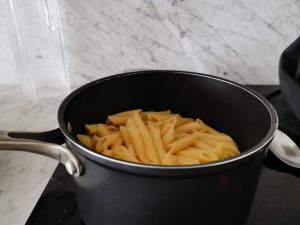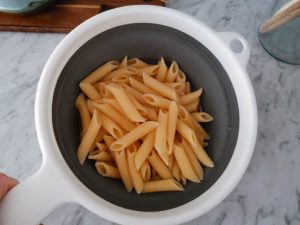 OPTION 1 – TAKE IT & FINISH PREPARING AT WORK
Place the penne without sauce in a glass container, add a tablespoon of olive oil, and let it reach room temperature before you close the container and refrigerate.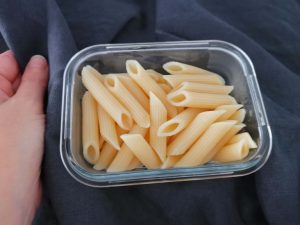 Take with you the sauce, some olive oil, and optional the cooking water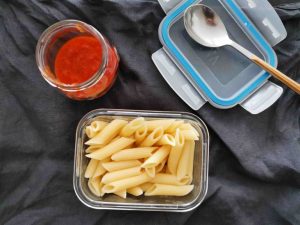 When you are ready to enjoy, add some cooking water and olive oil, mix, and microwave. Take out, add the sauce and then heat in the microwave again.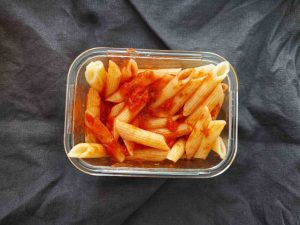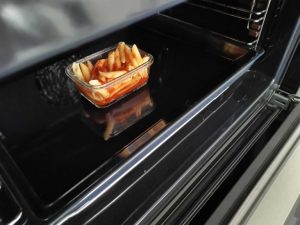 Serve it in a nice plate and enjoy!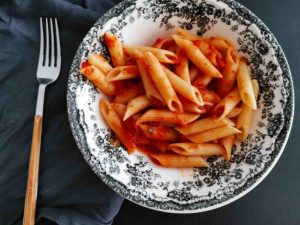 OPTION 2 – PREPARE & ENJOY AT HOME
Place your penne in a pan, add the sauce, and let it saute` for a few minutes on your stove.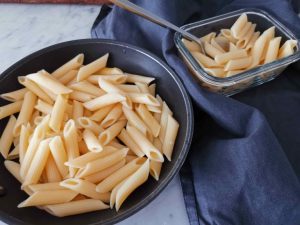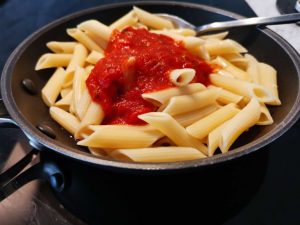 Take it to your dining table, and serve.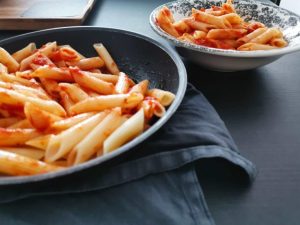 Tips
Make sure to add the cooking water and some olive oil if you are reheating this at work. You can also choose to mix the sauce at home, and then take some olive oil and extra sauce to top before reheating it at work. You can follow this same recipe to prepare a quick pasta dish to take to work with the following ready to use pasta sauces pesto al basilico, red pesto, ricotta forte sauce, country basil sauce, turnip tops pesto, and pronto ready spaghetti. If you want another good alternative pasta shape to pre-cook and take to work, try this fusilloni.
The post Penne Arrabiata – a healthy quick lunch appeared first on Cook With Gusto.