Easy Chicken Dinner with Prelibato
For the last simple and healthy Italian meal of January, we are making an easy chicken dinner that you can make in around 40 minutes. If you are seeing this post any other time of the year, no worries, this easy chicken dinner can be enjoyed all year round. It's an aromatic white balsamic pan-fried chicken featuring chicken drumsticks.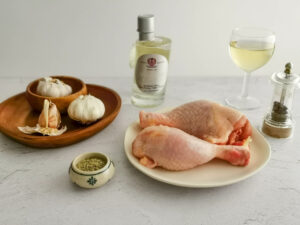 Ingredients (for one person)
2 chicken drumsticks
2 garlic cloves
Belmorso extra virgin olive oil
1/4 glass white wine
1 finger high Prelibato White Balsamic Vinegar of Modena (measured in a water glass)
salt, pepper and rosemary
4 potatoes
Preparation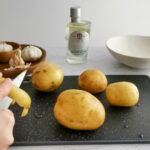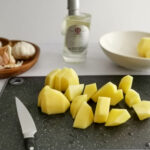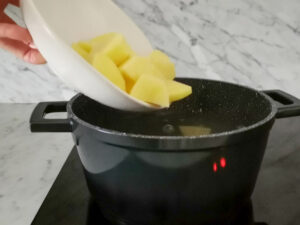 Start by washing, peeling and cutting your potatoes. Cut them into large chunks and put them into salted boiling water to cook for 30 to 40 minutes.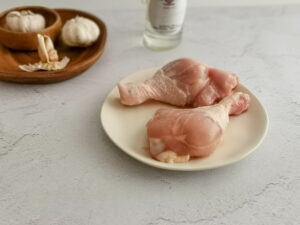 Take your chicken and clean it. I removed most of the fatty skin but left just a little towards the ends of the drumsticks. I also washed them well.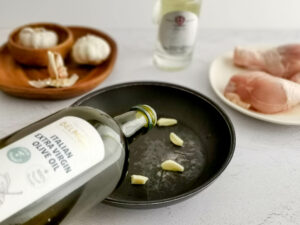 Peel the garlic and chop them into two or three pieces each. Add them to a pan with a drizzle of Belmorso Extra Virgin Olive oil and let the garlic sauté for a few minutes.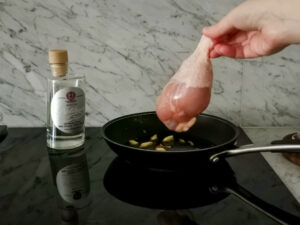 Then, proceed by adding the chicken drumsticks and leave them to slightly brown on one side; then turn and leave them to brown on the other side. Make sure your heat level is on the lower end so that the garlic doesn't burn.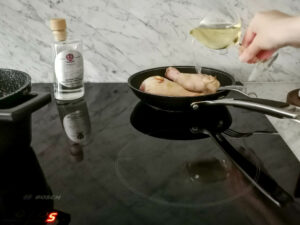 Once your chicken drumsticks have got some colour on each side, add the white wine, and leave to evaporate.
Next, season with salt and pepper, and then add the rosemary.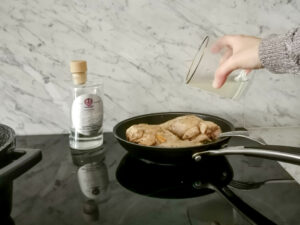 Proceed by adding the Prelibato white balsamic vinegar and leave to simmer for 20 minutes. Make sure you turn the chicken on the other side so it can equally cook on both sides.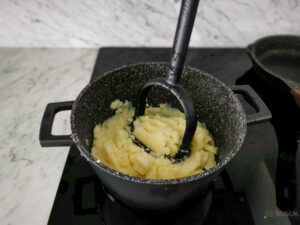 Drain your potatoes, and transfer back to the pot. Mash with a potato masher. Season with salt and pepper and add some Belmorso Extra Virgin Olive Oil. Switch on the hob, mix well and serve.
Once ready serve your chicken drumsticks alongside the mashed potatoes and enjoy with a glass of wine.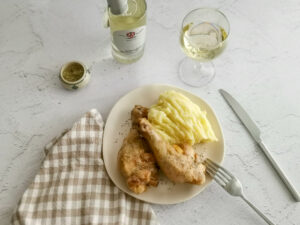 Tips
If you prefer the taste of dark balsamic vinegar, feel free to try this one with a darker one. And if you are cooking this meal for two or more people, simply increase the ingredients and follow the same process. You can also choose to serve one drumstick each and add a salad to the plate.