Tuna Steak with onions & white balsamic vinegar
Tuna Steak with onions is inspired by the original Sicilian recipe called tunnina ca cipuddata. The original recipe uses regular vinegar, whereas we will be using balsamic to give it a sweeter more elegant flavour.
If I were to describe this recipe, I would say it's a very simple one that's packed with flavours. The few ingredients complement each other without one overpowering the other. It's really a match made in heaven, or in this case in Sicily :).
Let's make it.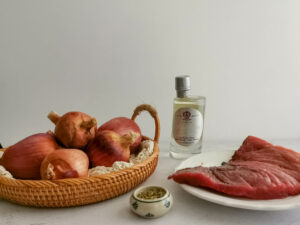 Ingredients
2 steaks fresh tuna
5 medium onions
Belmorso extra virgin olive oil
salt and pepper
oregano
Prelibato white balsamic vinegar
Preparation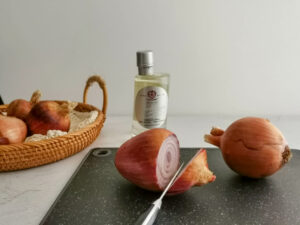 Start by peeling, washing and cutting your onions. I cut mine into half, and then into thin slices laterally.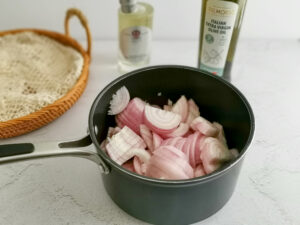 Place all the cut onions in a large pot, or if you have it a very large pan, and drizzle with plenty of Belmorso extra virgin olive oil.
Put the pot with the onions on the hob or stove, starting at a higher heat setting, and then lowering the heat.
Cover the pot with its lid and keep mixing from time to time.
In the meantime, take your tuna steaks, rinse them and decide whether you'll be cooking them in the pan or in the oven. We tried both methods, and both are delicious. The pan it's quicker but the oven method it's less messy.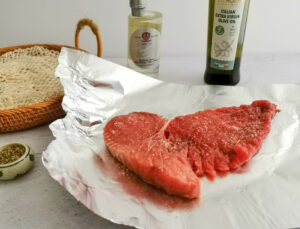 If you go with the oven method, cut two large pieces of aluminium foil and layer each tuna steak on one piece of foil.
Season the tuna with salt and pepper; you can do both sides or only one.
Drizzle extra virgin olive oil and sprinkle the oregano.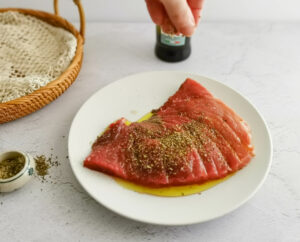 If you opt for the pan method, do the same but with the tuna on a plate instead of the foil.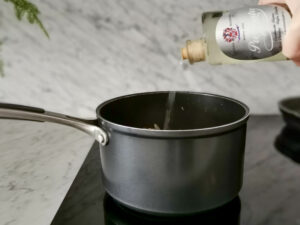 Once your onions have been cooking for 10 to 15 minutes, add the white balsamic vinegar, about 5 to 6 tablespoons. Stir well, and cover with the lid again.
Your onions will cook for another 15 minutes.
Once the 15 minutes have passed, open the lid, stir the onions, season with black pepper, and transfer to a bowl.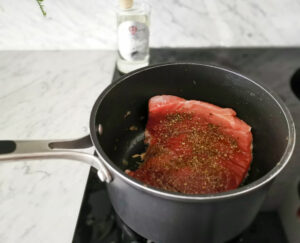 Use the pot or the pan to cook your tuna steaks, one a time if they are as large as ours, provided you opted for the pan method. Cook each steak for 5 minutes on each side.
If you opted for the oven method, close the foil, layer it on a deep baking dish, and put in a pre-heated oven for 20 minutes.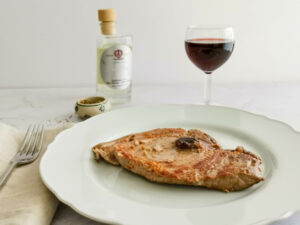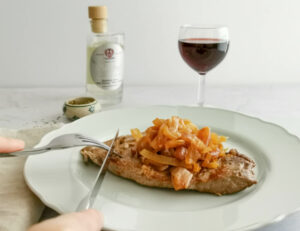 Serve the tuna steak on a plate, and top with plenty of white balsamic vinegar onions.
Enjoy with a glass of wine, or not. Either way, it's delicious.
Tips
It's very likely that you made more onions side than you'll eat with the tuna. I always like to make more and store the caramelized onions in a fridge to be eaten within the next two days. You can enjoy the onions in panini with chicken or meat, or even just a cheese toast.