We are in full mushrooms season, so I thought I would share a delicious recipe to make Italian stuffed mushrooms with garlic.
Here's what to expect: a healthy, flavourful and beautiful looking dish you can serve for special occasions or anytime you feel like it. It's going to taste garlicky and cheesy.
You can make this as a side dish to accompany steaks, or other proteins, or you can serve it as a main dish with other side dishes, if you are vegetarian. This is a fully vegetarian dish, that can easily be turned vegan by simply replacing the dairy products to non dairy alternatives.
The key ingredient we are using, other than the beautiful mushrooms themselves, is Belmorso Garlic Paté.
We are also using Belmorso Extra Virgin Olive Oil (buy here) and Belmorso Sundried Tomatoes (buy here).
Let's make it.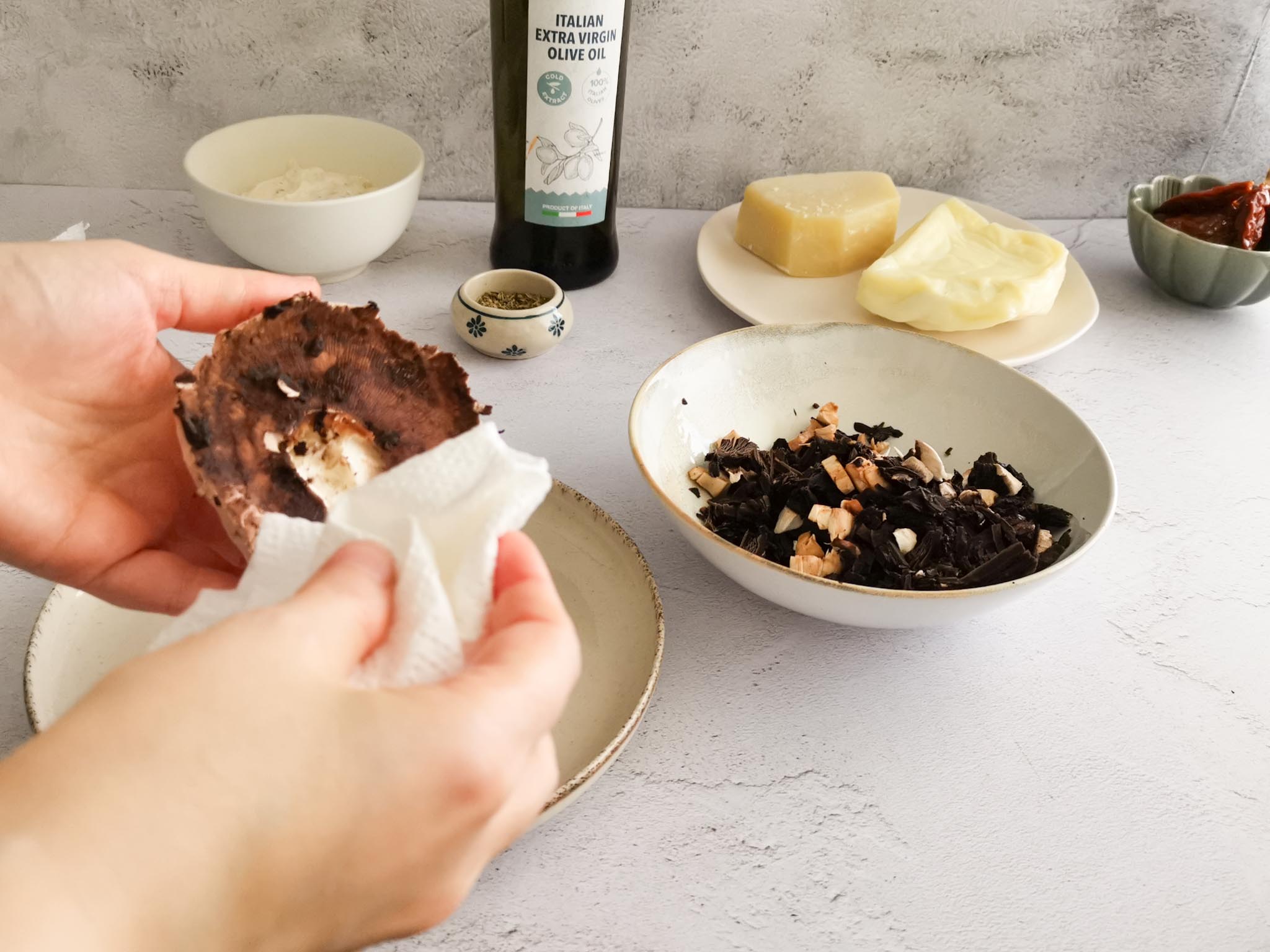 Should I wash mushrooms for stuffed mushrooms?
Mushrooms should be cleaned with a cloth but not washed with water, independently of how you cook them. So no, do not wash your mushrooms before stuffing them.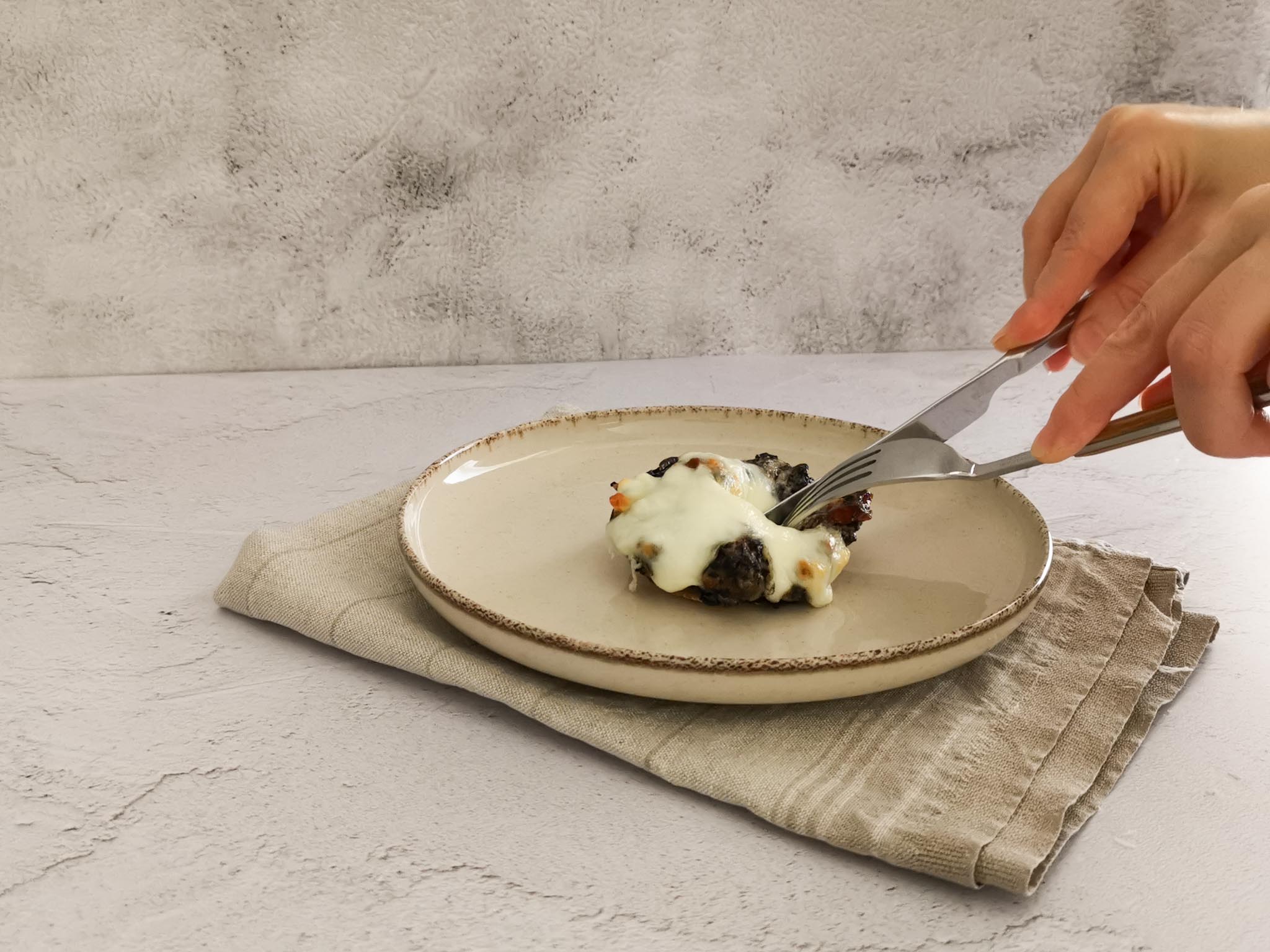 Stuffed Mushroom Garlic Recipe with Cheese
Let's make this delicious dish using the gorgeous mushrooms mother nature gave us. Feel free to follow the instructions on your screen or print out the recipe card that follows.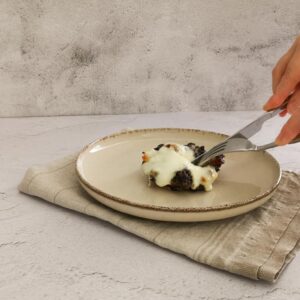 Italian Stuffed Mushroom Garlic & Cheese
Bite into a cheese garlic mushroom that's stuffed to the brim, full of flavour and beautiful to present on the table.
Equipment
1 chopping board

1 chopping knife

1 baking dish

1 medium sized pan

1 silicone cooking spoon

1 tablespoon

1 teaspoon

1 grater
Ingredients
8

large

mushrooms

for stuffing

Belmorso Extra Virgin Olive Oil

It's going to be arriving in Dublin soon when we are sharing this recipe.

6

Belmorso Sun Dried Tomatoes

or more

Belmorso Garlic Paté

Salt and pepper

Rosemary and oregano

Shredded mozzarella

I am using a block and grating it

Shredded pecorino cheese

or parmesan; pecorino gives more flavour
Instructions
Clean the mushrooms, one by one, using a dry cloth.

Cut the stems and set aside all good parts.

Place the mushrooms upside down on a dish and bake them in a pre-heated oven at 180 degrees Celsius for 10 minutes. This will help them avoid them being soggy when your dish is done.

PS: Don't be surprised if your mushrooms shrink!

While the mushrooms cook, you can chop your sundried tomatoes and the mushrooms stems you set aside.

Cook the chopped mushrooms stems in a pan with some Belmorso EVOO, seasoning with salt and pepper. Cook for 5 minutes or so.

Transfer the cooked mushrooms stems to a bowl, add the chopped sundried tomatoes, season with oregano and rosemary.

Prepare the cheeses; shred the mozzarella and grate the pecorino.

Add the grated pecorino, about 3 tablespoons to the stuffing mix.

Add 4/5 tablespoons Belmorso Garlic Paté and mix well. Set aside.

Take the mushrooms out of the oven and let them cool.

Proceed to stuffing each mushroom with the mix you prepared.

Layer the mushrooms on a dish, and top with mozzarella cheese.

Bake in the oven for 10 minutes.

When ready, you can serve them with your protein or side dishes of choice. Buon Appetito!
Notes
Feel free to divide this recipe in two larger portions, enjoy with a protein, or serve as main vegetarian dish with a selection of side dishes.
What goes well with Stuffed Mushrooms?
As I mentioned earlier, stuffed mushrooms are a beautiful and tasty side dish. Here's how to accompany them:
Serve them with a steak, like our Fiorentina steak
Meat roll
Roasted meats like turkey
Lamb chops
Marinated tofu
Roasted potatoes (here's our cheesy recipe)
Green leafy salad or even this Chicken & Kale Salad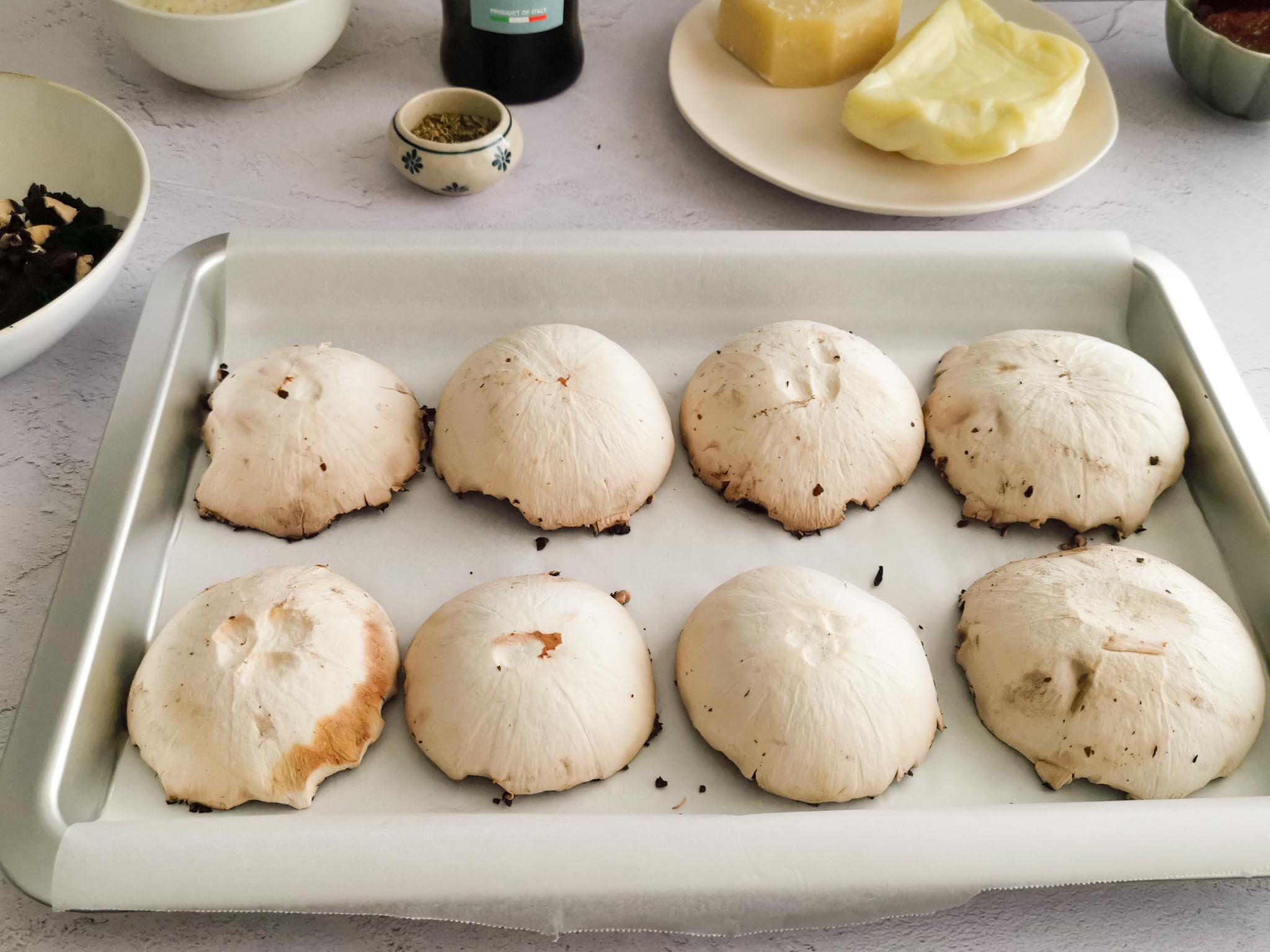 Frequently Asked Questions about Stuffed Mushrooms
1. Why are my stuffed mushrooms soggy?
Stuffed mushrooms can become soggy if they release too much moisture during cooking. This can happen if the mushrooms aren't properly prepared before stuffing or if they are cooked for too long. To prevent this, make sure to remove excess moisture from the mushrooms before stuffing, and avoid overcooking them.
2. Are stuffed mushrooms a side dish?
Stuffed mushrooms can be served as a side dish or an appetizer, depending on the portion size and the context of the meal. They are often enjoyed as a flavorful and elegant appetizer at parties and gatherings, but they can also be served as a side dish alongside main courses.
3. How do you get moisture out of mushrooms before stuffing?
To remove moisture from mushrooms before stuffing, follow these steps:
– Gently wipe the mushrooms with a damp cloth or paper towel to remove any dirt.
– Remove the stems and gently scoop out some of the inner gills to create space for the stuffing.
– Sprinkle the mushroom caps with a little salt and let them sit for about 10-15 minutes. The salt will help draw out excess moisture.
– After the salt has had time to work, pat the mushroom caps dry with paper towels before proceeding with the stuffing.
4. What temperature do you cook baked stuffed mushrooms?
Baked stuffed mushrooms are typically cooked at a moderate oven temperature of around 350°F to 375°F (175°C to 190°C). Cooking times can vary depending on the size of the mushrooms and the type of stuffing, but they usually take around 20-25 minutes to cook through.
5. Can you overcook stuffed mushrooms?
Yes, you can overcook stuffed mushrooms. Overcooking can lead to the mushrooms becoming too soft and losing their texture. It's important to monitor the cooking time and remove the mushrooms from the oven when they are cooked through but still hold their shape.
6. Can you leave stuffed mushrooms out overnight?
It is generally not recommended to leave stuffed mushrooms out at room temperature overnight. Cooked food should not be left out at room temperature for more than 2 hours, as bacteria can start to grow. If you have leftover stuffed mushrooms, it's best to refrigerate them promptly and consume them within a day or two to ensure food safety.