Tomato and Basil Soup with Olive Oil Crostini
This tomato and basil soup makes a great Winter dinner and can be enjoyed the next day for lunch. Tomato and basil are the quintessential Italian flavours, so we thought we would recreate them in the form of a minestrone soup, perfect for those cold days when you want a low-calorie meal full of flavour.
Ingredients
2 garlic cloves
3 medium white potatoes
1 medium sweet potato
6 medium-large tomatoes
2 large handfuls basil leaves (fresh or frozen)
water as needed
salt and pepper to taste
2 bread crostini per person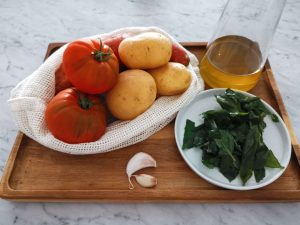 Preparation
Peel and cut the garlic cloves into halves. Next, peel and chop the potatoes. You can also peel the tomatoes or chop them without peeling them.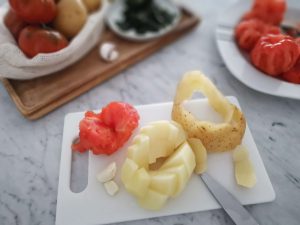 Saute' the garlic in one tablespoon olive oil, and slowly add the potatoes and tomatoes.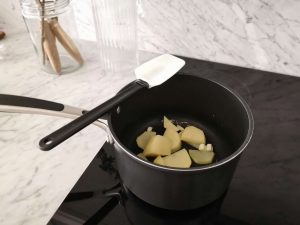 After adding all the potatoes and tomatoes add the basil. Next, season with salt and pepper and pour enough water to cover the ingredients.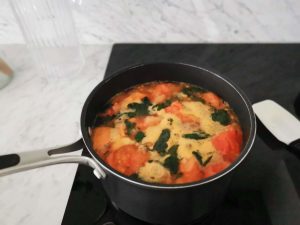 Set the timer and let the vegetables simmer for fifty minutes to one hour. At that point, your minestrone soup will be ready to be enjoyed.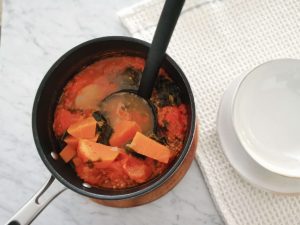 While the soup cools down, toast your crostini bread in a pan on both sides and serve along with a large bowl of soup. Don't forget to drizzle a great quality olive oil like this one.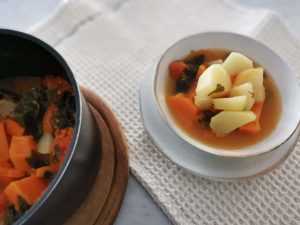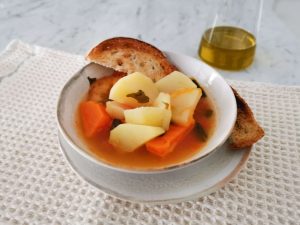 Tips
If you prefer creamy soups, this one tastes delicious when blended. Also, if you would like to try something new, you can serve this tomato and basil soup with the traditional tarallini. Make sure to choose the plain tarallini so that you can fully savour the soup. This soup can make a great appetizer, and serving it with the tarallini is a great way to impress your guests. For extra taste, you can add some grated parmesan.
Please note that this makes two large portions.