Tortellini with pink sauce
Who doesn't love tortellini? However, if you are not sure whether to serve them with a tomato sauce or a white cream, no problem as this recipe incorporates both. This creamy delicious pink sauce is perfect to switch things up and try an innovative yet very simple pasta sauce.
Ingredients
tortellini, dry or fresh (I am using dry with ham)
2/3 cups frozen peas (or fresh)
a few sliced frozen leeks (or fresh)
200 ml white cream (I am using lactose free)
salt and pepper to taste
parmesan to grate
2 basil leaves for garnishing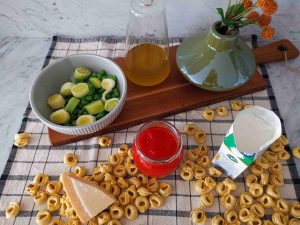 Preparation
Start by heating a pan over your stove. Drizzle some olive oil and throw the leeks and peas to saute'. Salt and pepper and mix occasionally.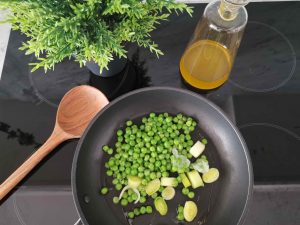 Next, add the tomato sauce, mix well and cover with a lid leaving it to simmer for a few minutes.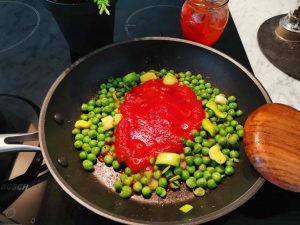 In the meantime fill your pasta pot with water, add salt and bring to boil.
When the water is boiling throw the tortellini and leave to cook following the package instructions. In my case, it took around 13 minutes since I used dry tortellini.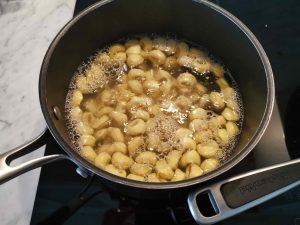 To finish your sauce, add the white cream and combine well until you get a lovely pink shade. Cover again with the lid and leave to simmer for 10 minutes over low heat.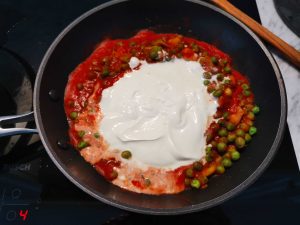 When the tortellini are ready, drain the water, and add them to the pasta sauce. Mix well, add a generous amount of black pepper and serve.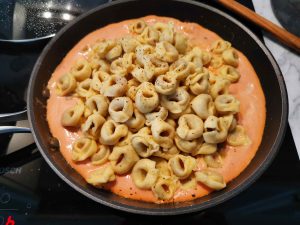 Serve and garnish with basil leaves and grated parmesan.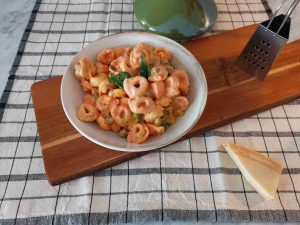 Tips
This recipe can be easily made vegan by switching the white cream with a soy based cream, and using a vegan parmesan alternative. If you have trouble finding a meat free tortellini you can replace it with penne rigate or fusilloni, either pasta shape would be delicious with this sauce.