Pork fillets with garlic patè, lemon and rosemary
If you have some pork fillets in your freezer and don't know what to do with it, here is a delicious way to use that meat and enjoy every bite. These pork fillets are ready in under 20 minutes, which is perfect for weekday dinners when you just want to sit and relax on the couch with a glass of wine. If you are intrigued keep reading.
Ingredients
Pork fillets (2 to three fillets per person, depending on the size)
40 grams butter per person
salt and pepper
rosemary, dry or fresh
half a lemon per person
1 to 2 tablespoons all purpose flour (depending on the amount of meat)
2 medium potatoes per person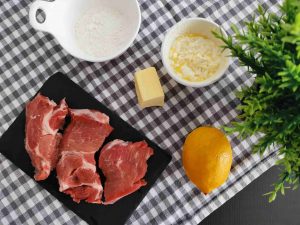 Preparation
Start by washing and slicing the potatoes thinly. Layer them on an oven dish, using some parchment paper if you'd like. Season with salt, pepper and drizzle plenty of olive oil. Place in the oven to cook.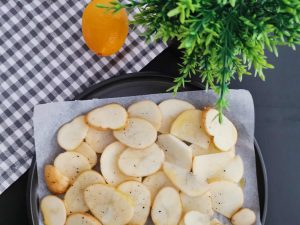 While the potatoes are cooking in the oven, you can focus on preparing the pork fillets.
Start by placing the flour on a plate and coating each side of every fillet with the flour until evenly coated.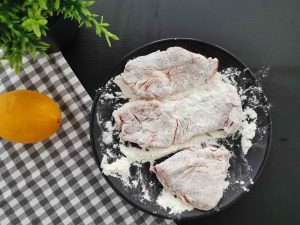 Next, place a large pan on your hob or gas stove, and melt the butter. Add the garlic pate` and mix well.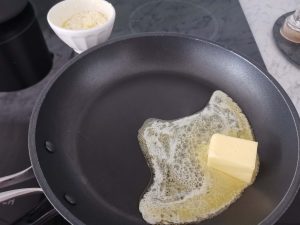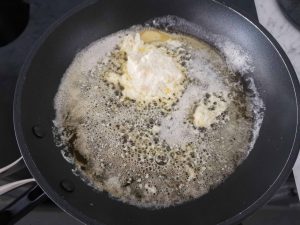 Add the pork fillets, and cook for a few minutes on one side. Then flip and leave to cook on the other side.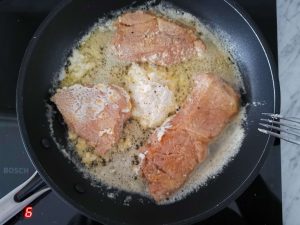 Season with salt and plenty black pepper.
Squeeze the juice of a lemon in the pan, and mix well.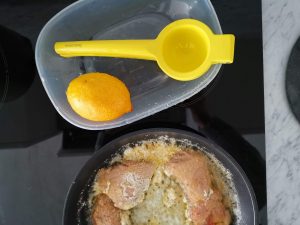 Finally, sprinkle the rosemary on top of the meat.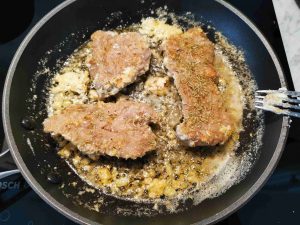 Take the potatoes out of the oven. By now they should be nice and crispy.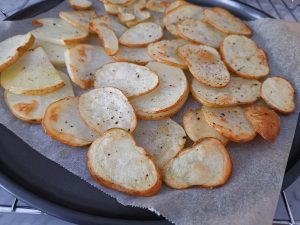 And serve them aside your pork fillets. Don't forget to take a spoon of the sauce leftovers and place it on top of your meat.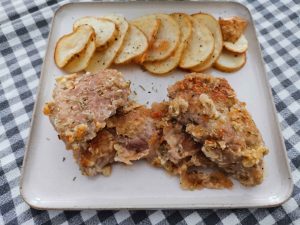 Tips
If you are vegetarian, feel free to omit the meat and cook this same lemony garlic sauce to cover your vegetables and potatoes. This sauce also complements bruschetta and fish.