Capers stuffed peppers
Add these capers stuffed peppers to your stuffed vegetables repertoire. With Summer approaching stuffed vegetables become a staple in many kitchens, especially since you can eat them both out of the oven or cold the next day. Here is a recipe that you can use with peppers but also other vegetables, which can also be fine tuned for vegetarians and vegans.
Ingredients
3 large peppers
2 garlic cloves
12 cherry tomatoes
1 can good quality tuna
100 grams ricotta cheese
2 tablespoons grated parmesan
salt and pepper to taste
oregano (dry or fresh)
1 slice rustic bread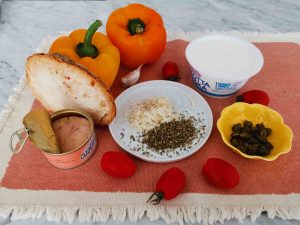 Preparation
The first step involves preparing your peppers. Wash them, cut the top part and set it aside, clean the inside and place the peppers in a baking dish layered with baking paper or a silicone mat.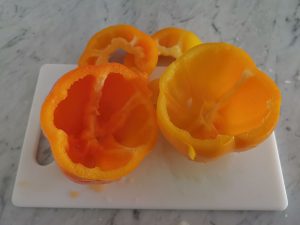 Next, take the top part of the peppers, remove the stem, and cut the rest into small strips. Add it to a bowl.
Continue cleaning and slicing the cherry tomatoes in halves or four pieces, depending on how small they are.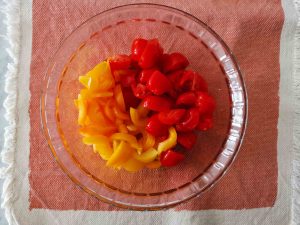 Add the capers and the minced garlic.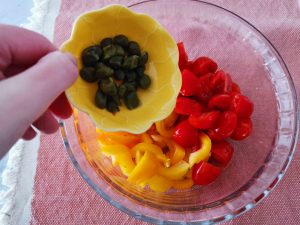 Cut the bread into cubes and add it, following with the can of tuna.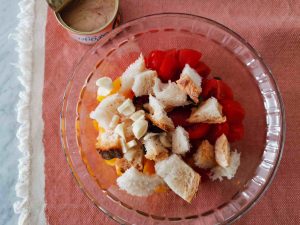 Add 2 tablespoons extra virgin olive oil, and season with salt and pepper.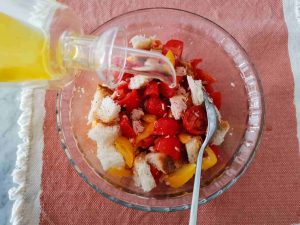 Finally add the parmesan, oregano and ricotta.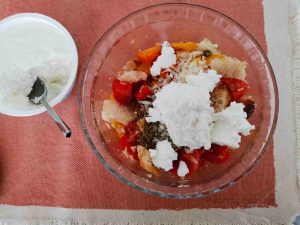 Mix everything well and start filling your peppers. In case any filling is left you can use it in salads together with some rucola or iceberg lettuce or inside panini with some provolone cheese or your cheese of choice.
Bake in the oven for 40 minutes or longer if you prefer.
Serve with an extra drizzle of olive oil, on its own or with another of our recipes (see tips).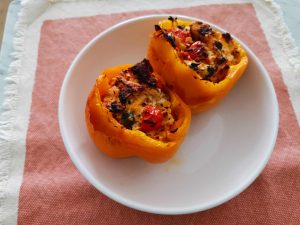 Tips
If you would like to accompany this with another recipe, I would suggest our brown rice with green pesto and smoked salmon. Being both fish based recipes they go really well together. Otherwise, you can serve the stuffed peppers with a salad and a cheese platter. Obviously, this can also be served as a starter on its own.