Farfalle with ricotta cheese sauce
Today we are sharing with you a delicious farfalle pasta that can be ready in 20 minutes or even less. It's a tomato based pasta sauce with ricotta cheese that is full of flavour, simple and easy to make. It makes the perfect dish for weekdays dinners when you have to put together a meal for your family after a day of work.
Ingredients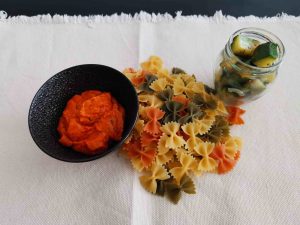 Preparation
Start this quick recipe by placing a pot for your pasta over the stove with water and salt. Let it boil.
In the meantime you can go ahead and set the table, or do any chore you may have pending around the kitchen. Otherwise, you can simply enjoy this time relaxing with a glass of wine.
When the water boils, throw the farfalle and let them cook following the packaging instructions, which will vary depending on the pasta shape you chose.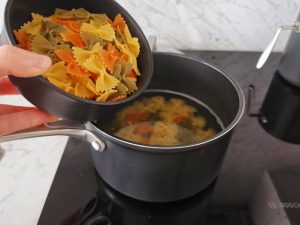 When the pasta is ready, take it off the heat, strain the water using a colander and transfer the pasta again in the pot.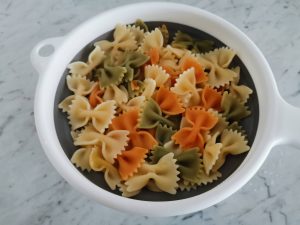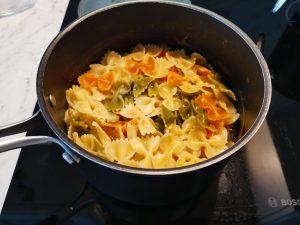 Empty the contents of the jar on the farfalle (if for one person, you can use half the jar, or make more and use it all and take it for lunch the next day) and mix well for a few minutes at low heat.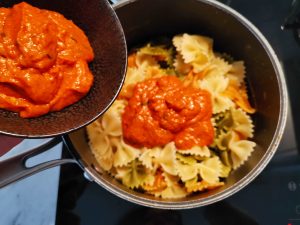 Take the pot off the heat, and start serving the farfalle.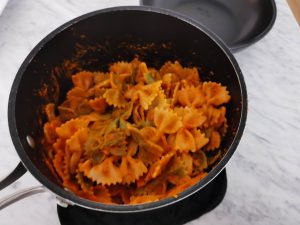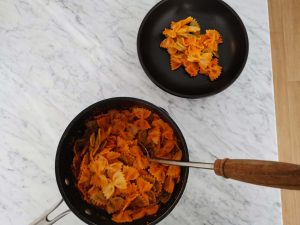 Finish this simple yet tasty farfalle dish by topping it with the crunchy homestyle courgettes, a sprinkle of grated parmesan and a crack of black pepper.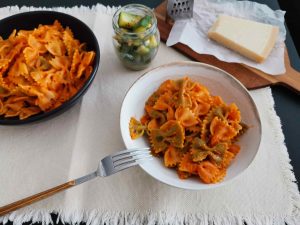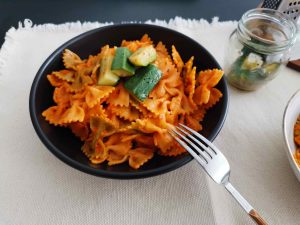 Tips
One jar of the ricotta cheese sauce is enough for two large portions, while the jar of homestyle courgettes is enough for more than 4 portions, depending on how much you like, you might actually have more to spare. If courgettes are not your favourite vegetables, you can replace them with roasted aubergines or grilled artichokes.