Bruschetta Recipes – 3 delicious Italian toppings
Do you love having bruschetta in Italian restaurants, and would like to make it at home? Here are 3 easy Italian bruschetta recipes that you can make and enjoy at home. These make a tasty appetizer that everyone will enjoy.
Here are the 3 recipes:
Classic tomato bruschetta
Garlic patè and olive bruschetta
Melted mozzarella cheese, garlic and aubergine bruschetta
Ingredients
Crunchy bruschetta bread ( I am using a crunchy ciabatta shaped like a baguette)
Cherry tomatoes ( I used 8 to make 6 bruschetta pieces)
Aubergine fresh (half to make 3/4 bruschetta pieces) or ready to use roasted aubergines
Mozzarella cheese
Basil leaves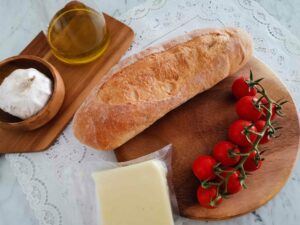 Preparation
1. Start by cutting the aubergine into cubes, and roasting them or pan frying them. Otherwise, use the ready to use aubergines suggested above.
2. While the aubergine is cooking, cut the cherry tomatoes in four, or smaller if you prefer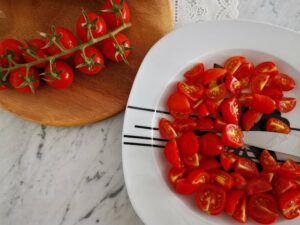 3. Place the cherry tomatoes in a bowl, season with salt and pepper. And then add some dry oregano and a generous drizzle of olive oil.
4. Next, take your bread and cut it into bruschetta shapes thick slices. To get the bruschetta shape, simply cut the bread at an angle rather than straight. Continue cutting the rest of the bread in the same way.
5. Take the mozzarella cheese out of the fridge, and slice it thinly to get long strips of cheese.
6. By now, your aubergine should be ready which means it's time to start assembling the bruschetta. Take your aubergines and season with salt and pepper.
7. Lightly toast or grill your bruschetta slices.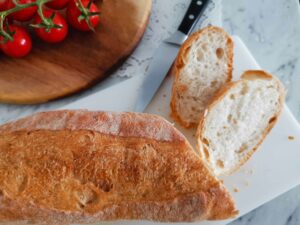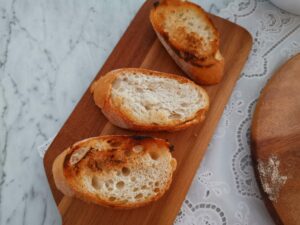 8. Spread the garlic pate` on each slice.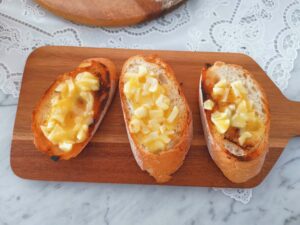 9. To finish the garlic pate` bruschetta, simply add some extra garlic, a crack of black pepper and a drizzle of olive oil.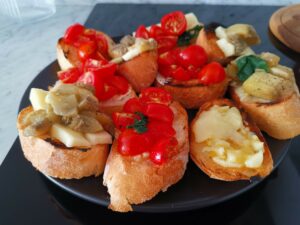 10. For the tomato bruschetta, top with the cherry tomatoes mix prepared earlier, and then finish with some basil.
11. Finally, but probably the most delicious, for your aubergine bruschetta layer the cheese slices on top of the garlic pate`, and place in the microwave for 30 seconds to melt. Next, top with the aubergine and drizzle some olive oil.
Serve and enjoy.
Tips
The aubergines in the third bruschetta combination can easily be switched with artichokes, sundried tomatoes, zucchini, as well as olives.
The post Bruschetta recipes – 3 delicious Italian toppings appeared first on Cook With Gusto.