Calzone with tomato, ham and cheese (mini for antipasti)
If you are planning to host more get togethers, you should consider adding this calzone with tomato, ham and cheese to your Italian repertoire of antipasti and appetizer food. Keep reading to get this easy recipe.
Ingredients
Ready to use pizza dough
Prosciutto cotto
Mozzarella cheese
Basil leaves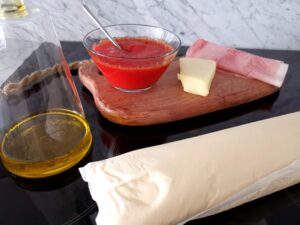 Preparation
This recipe is really easy and quick to make. You can also make it for your kids lunches when you want to give them something extra special but still homemade. Let's start, shall we?
1. First, open the ready to use pizza dough on your counter, and take a circle cutter. You can use a cookie cutter or just a big glass or small bowl to create mini calzone.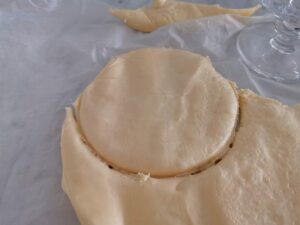 2. With your cutter or bowl cut circle shaped dough pieces, and set them on a baking dish covered with parchment paper or a silicone mat.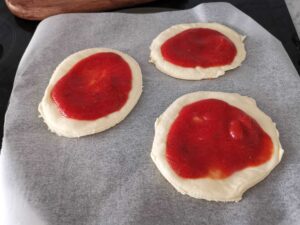 3. Next, spread a small spoon of country basil sauce on each dough disc.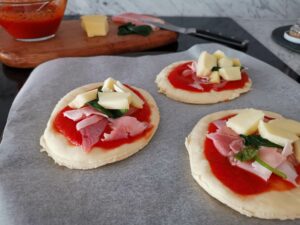 4. Then, add the ham cut into strips.
5. Follow by adding a few leaves fresh or frozen basil.
6. Finish with the mozzarella cheese cut into cubes.
It is best to add the ham and cheese only to one side of the circle dough, and keep the tomato sauce in the centre. That way it will be easier to fold it into a calzone, and less messy.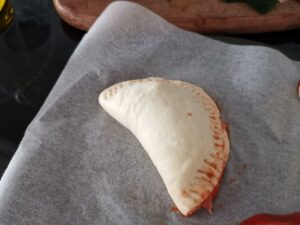 7. It's now time to fold your dough into half moon shapes or calzone, and close them using a fork to make indentations in the sides of the calzone.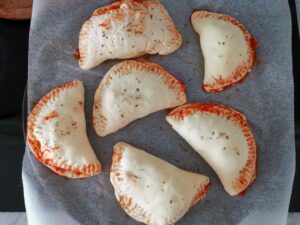 8. Sprinkle some dry oregano on top of the closed calzone pizzas, and place in your preheated oven to bake for 30 minutes at 180 degrees celcius.
9. While in the oven make sure to turn each calzone on the other side halfway through the cooking time.
When they are ready, let them cool and serve with a side of country basil sauce for dipping.
Tips
Don't forget to drizzle some olive oil on top of the calzone pizzas when you transfer them to a serving plate and sprinkle some more oregano and a crack of black pepper. These mini calzone look like the Sicilian cartocciata which can be made with different fillings, including olives, mushrooms, aubergines, egg, sausage, spinach, and more.
The post Calzone with tomato, ham and cheese (mini for antipasti) appeared first on Cook With Gusto.