Cannoli from Sicily with Orange Balsamic
I can't believe we haven't shared this recipe before. Cannoli is such an amazing dessert you may want to make for holiday gatherings. You can make them for parties you are hosting, or prepare them and take them to dinners you are attending. And they are a great Sunday treat too, throughout the year. You don't need an occasion to make these 🙂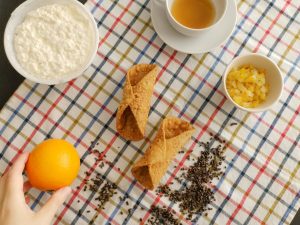 Ingredients (Makes 6 large cannoli)
6 Cannoli shells, preferably large
500 gr fresh ricotta
1 tablespoon or more orange balsamic (or you can use half an orange juiced and two teaspoons regular balsamic vinegar)
80 gr candied orange peel
glazed cherries (as many as you like, if you like them)
dark chocolate flakes as needed
6 tablespoons white sugar
icing sugar for decoration
Preparation
Start by transferring your fresh ricotta in a bowl.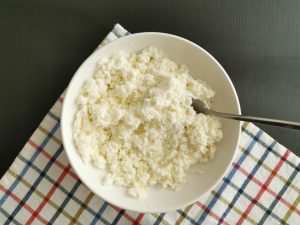 Then, add the white sugar, and mash it with a fork to combine the ricotta and sugar together.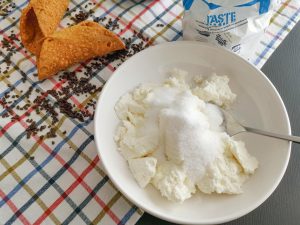 Next, add the orange balsamic or the orange and balsamic (depending on the option you choose).
It's now time to add the orange candied peel. I bought mine already diced, but if yours are large pieces, make sure to dice them before adding them to the ricotta mixture.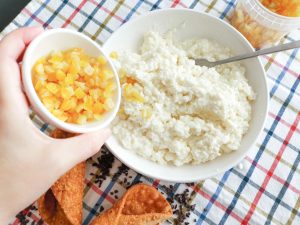 Mix everything together.
Time to fill your cannoli shells with the ricotta mixture.
Next, transfer to a nice serving plate and dust with icing sugar.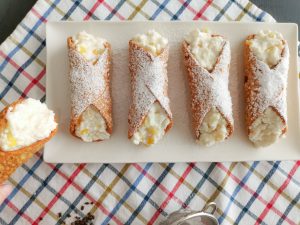 You can either dip the ends in the chocolate flakes or sprinkle them yourself.
Feel free to also add as many glazed cherries as you like.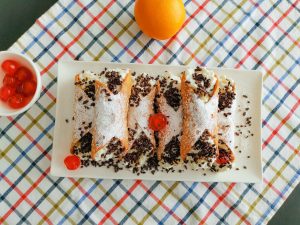 Serve the cannoli or put them in the fridge. I would suggest to eat them within the next day.
Tips
If you don't love ricotta, you can replace it with custard. The Pane Angeli custard I shared in this recipe Easter Cake with Italian Colomba – Cook With Gusto is a great alternative. Also, feel free to play with different types of balsamic you can find here.