Ham and cheese omelette frittata
A few weeks ago we shared a breakfast omelette and you really liked it. So we are back with another omelette. This time though is a ham and cheese omelette frittata with potatoes that is perfect for lunch or a light dinner.
Ingredients
1 medium potato
3 eggs
1 cup ham thick slice cut into cubes (or buy it pre-cut into cubes)
2/3 cup cheese cubes
1 garlic clove
salt, pepper, rosemary
Belmorso extra virgin olive oil
Balsamic Vinegar of Modena IGP
salad of your choice
bread of your choice
Preparation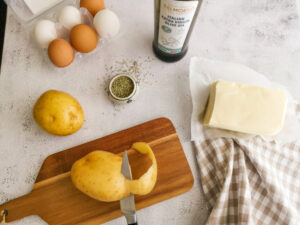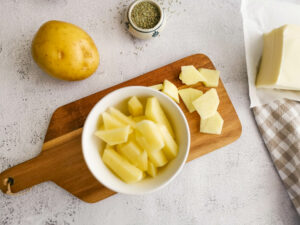 Start by peeling and cutting your potato into small slices. Then boil the cut potato for under 10 minutes or until you can insert a fork and it doesn't feel to hard.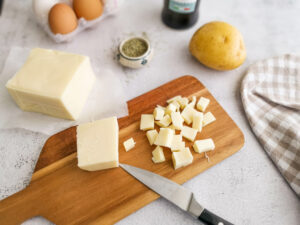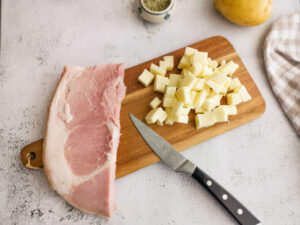 In the meantime cut your cheese into cubes, and do the same with your ham; set aside.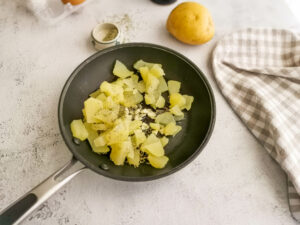 Mince a garlic clove, and once the potato is ready, drizzle some Belmorso extra virgin olive oil in a pan, and add the garlic and potato cubes to saute'. Add the rosemary.
Beat the eggs and season with salt and pepper.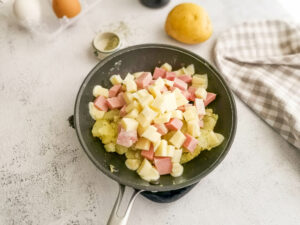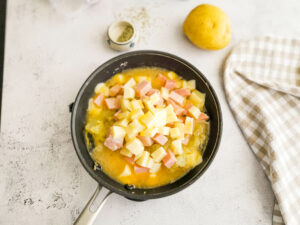 After a couple minutes add your ham and cheese cubes to the pan with the garlic and potatoes.
Then add the egg mixture, and leave to cook at low temperature until completely cooked. No need to flip it, although you can try.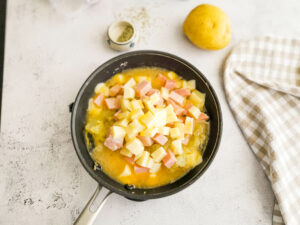 Serve with a side salad dressed with Belmorso extra virgin olive oil and our Balsamic di Modena IGP.
Enjoy with some crusty bread.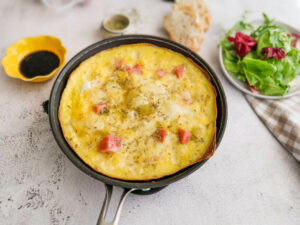 Tips
If you are vegetarian you can simply omit the ham. This is lovely enjoyed in Spring and Summer. Imagine having such a colourful meal on your veranda or in your garden on a sunny day :).