Ricotta Pasta: a healthy pasta dish
Italian tomato pasta is the quintessential pasta dish to make when you want something quick, easy, and tasty. How about making it even tastier and more nutritious by adding some ricotta? If that sounds tasty to you, try this ricotta pasta recipe.
Ingredients
Belmorso Orecchiette 300g
fresh ricotta 200g
tomato passata plain 400 ml
salt and pepper
Belmorso extra virgin olive oil
2 garlic cloves
fresh basil leaves
3 tablespoons grated parmesan
Preparation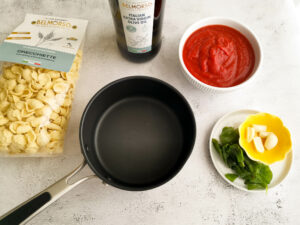 Peel and cut the garlic cloves into two, and smash them a little to help get the aroma out.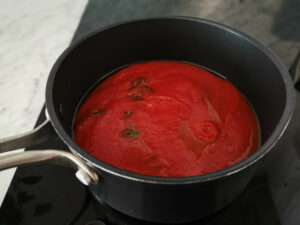 Pour the passata in a pot, add the garlic, add the basil leaves, season and add one tablespoon extra virgin olive oil. Put the pot on the stove and leave to simmer over low heat. Make sure you cover with a lid to avoid any splashes. (PS: WATCH US MAKE THIS on Instagram @tastewithgusto).
In the meantime, boil the water for the pasta, filling the pot with enough water and seasoning with enough salt.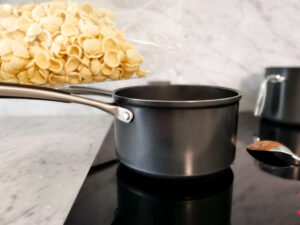 When the water boils, throw the pasta to cook and follow our packaging instructions for timing.
As soon as you take the pasta off the heat, do the same for the tomato sauce.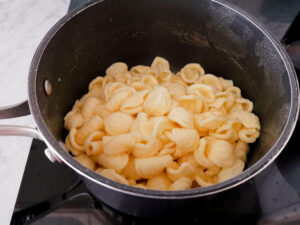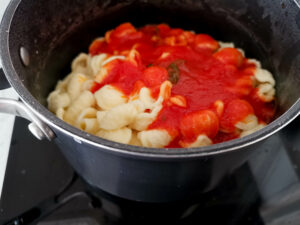 Once the pasta is ready drain it, and transfer it back to the pot. Pour the tomato sauce on your pasta.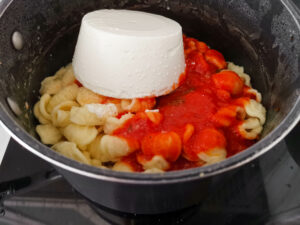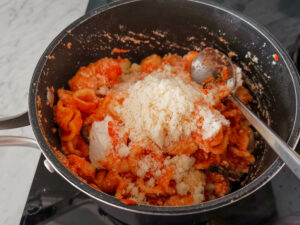 Then add the ricotta cheese and parmesan, and mix.
Serve with some extra grated parmesan.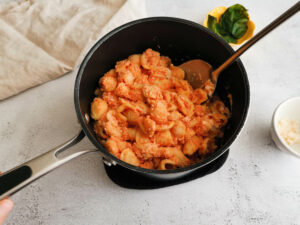 Tips
This is a great one to make for your kids when you want them to eat more protein while still eating something tasty. And the leftovers are really delicious the next day. The orecchiette pasta shape gives this dish a very hearty, rustic, and homemade feel that makes it even tastier. Don't forget to finish it with the extra parmesan and some black pepper to bring out all the taste.