Tomato and Vegetable Pasta with Cannonata
Hungry and craving pasta? I suggest you try this tomato and vegetable pasta that is meaty, spicy and very tasty. If you love Italian sausage, and don't mind some heat, you are going to really love this recipe.
Ingredients (for 2 portions)
3 spring onions
1 medium carrot
Belmorso Extra Virgin Olive Oil
1 Italian sausage or 2 small
1/3 jar Belmorso Cannonata (100 gr)
1/4 glass white wine
Belmorso Wholemeal Orecchiette 250 gr
parmesan cheese for grating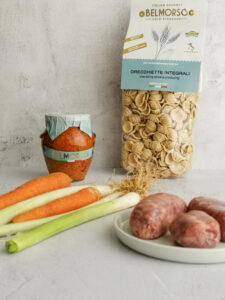 Preparation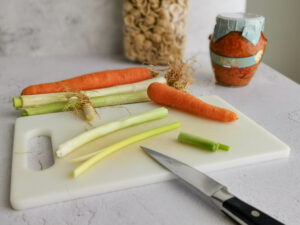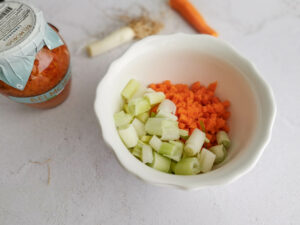 Start by washing and chopping your spring onions and carrot. You want to peel and cut your carrot very finely, almost as you were mincing it.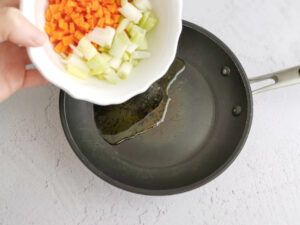 Saute' the spring onions and carrot into a pan with a generous drizzle of Belmorso extra virgin olive oil. This soffritto will give extra taste to your tomato and vegetable pasta with Cannonata.
Boil the water for your wholemeal orecchiette pasta, with plenty of salt.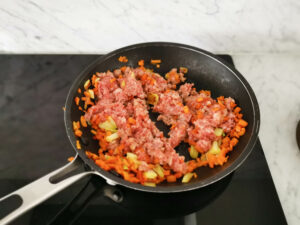 Once the vegetables have started getting a golden hue, add the sausage (removing the skin and cutting into small pieces). Mix with your spoon and leave to cook.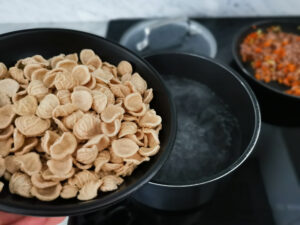 Throw the pasta to cook.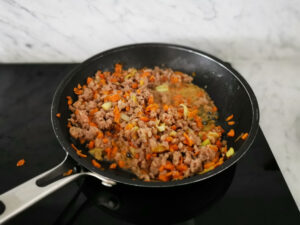 As soon as the sausage looks like it's nearly cooked, add the white wine, and leave it to evaporate for about 3 minutes.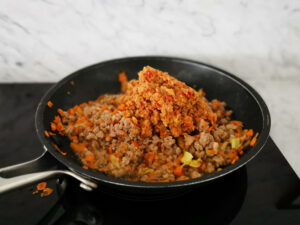 Finally, add the Cannonata sauce, take the heat down, and leave to cook for another 2 minutes. Then take off the heat. Your tomato and vegetable sauce with cannonata is ready.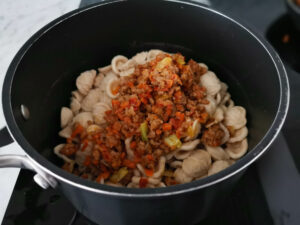 Drain the pasta and add it back to your pot. Transfer the sauce into the pot with the pasta and mix well.
Serve your tomato and vegetable pasta with a sprinkle of grated parmesan.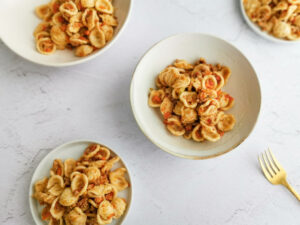 Tips
You might have noticed I didn't mention any seasoning, not even salt and pepper. That's because the sausage and cannonata have a lot of seasoning. For this reason, I suggest you not to season the sauce. Of course, you can always taste it, and add either salt or pepper, or both, if you think it needs it.