Brussels Sprouts Bacon Recipe
You asked and we delivered. We gave you two vegetables to choose from – brussels sprouts and cabbage, and you chose brussels sprouts. This is the recipe we came up with, a delicious but healthy side dish you can enjoy with your favourite meat. Let's make it.
Ingredients
1 bag Brussels sprouts, about 750 gr
2 onions
100 gr bacon cubes
Belmorso extra virgin olive oil
salt, pepper, and oregano
Gold Balsamic Vinegar of Modena IGP
Roasted almonds
Belmorso Tarallini Chilli or Traditional
Your favourite meat, or any other protein you like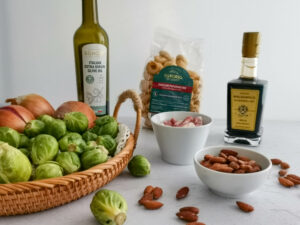 Preparation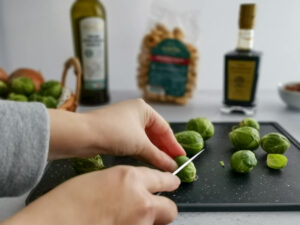 Take your brussels sprouts, make a cross incision on one side, or on two sides for very large brussels sprouts.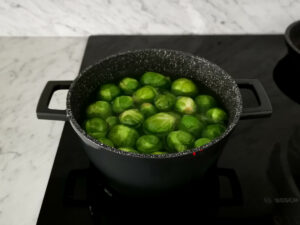 Wash and drain them; then add them to a boiling pot of water with salt.
Let them boil for around 20 to 25 minutes, less if you prefer them to have a bite.
In the meantime, peel and cut the onions.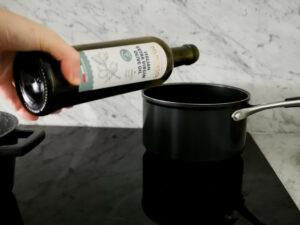 Add them to a pot with a drizzle of Belmorso extra virgin olive oil and leave them to sauté.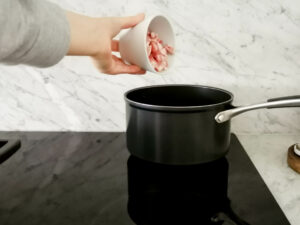 After 10 minutes, add the bacon cubes and mix everything together.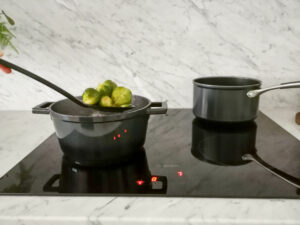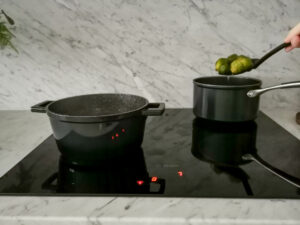 Leave to cook for another 5 minutes, and then add the brussels sprouts drained.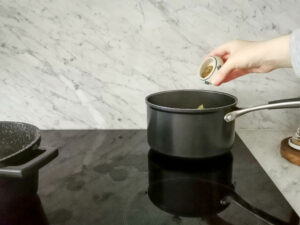 Season with pepper and add the oregano too.
Mix and leave to cook for another 10 minutes.
Add 2 tablespoons of Gold Balsamic Vinegar of Modena and mix and take off the hob.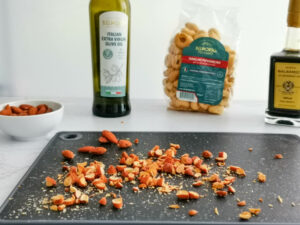 Crush or blitz the roasted almonds, and if you want the tarallini too.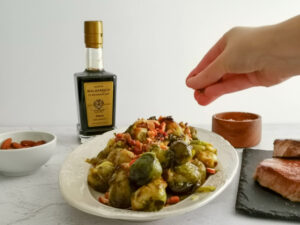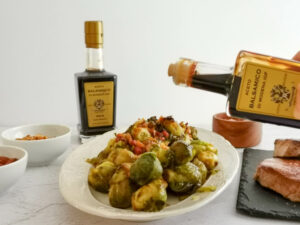 Your brussels sprouts bacon recipe is ready. All you have to do is serve them into a plate, top them with the crushed tarallini and roasted almonds.
Drizzle some more Gold Balsamic Vinegar of Modena and serve them along your meat or protein of choice.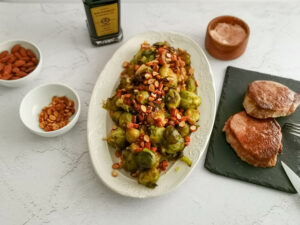 Tips
We served ours with two Angus beef medallions. To cook these, we just drizzled some Belmorso EVOO in a pan, seasoned the meat with salt and pepper on both sides, and we let them cook on each side for a couple of minutes.
If you like this recipe, check out this other one.