Chicken Risotto with White Balsamic Vinegar
Nothing beats a warm comforting risotto on a cold weekday night. Chicken risotto with white balsamic vinegar is the perfect risotto for those kinds of nights. It's a gourmet home-style one pot dish that's easy to make and most importantly delicious. Let's make it.
Ingredients
300 gr Arborio rice
150 gr chicken mince
Belmorso extra virgin olive oil or Novello
2 small leeks
1/3 glass white wine
1.3 l water with one vegetable stock cube
Prelibato white balsamic vinegar, 4 tablespoons
salt and pepper
60 gr grated parmesan cheese
Preparation
Wash, peel and cut the leeks into circles.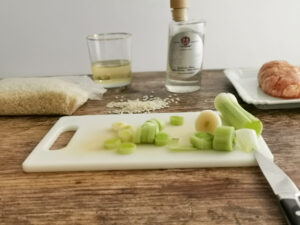 Add to a medium-large pot and drizzle some Belmorso extra virgin olive oil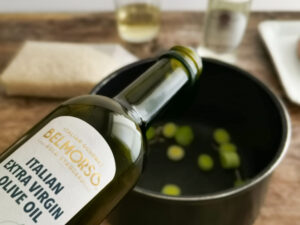 Turn on your stove and let the leeks sauté for 5 minutes, stirring from time to time, and lowering the heat.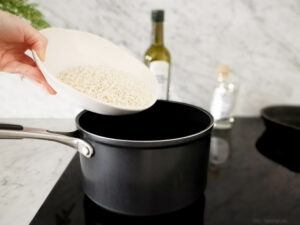 In the meantime, weigh the rice and then add it to the pot with the leeks, stirring so that it gets toasted. Keep stirring for few minutes.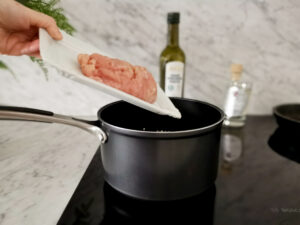 Next, add the chicken mince, and mix well. Use your spoon to cut into the chicken mince so it doesn't group together into larger pieces.
Season with salt and pepper.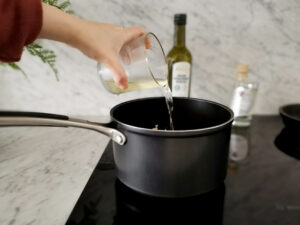 Add the white wine, mix and leave to evaporate.
Prepare the water with the vegetable stock, heating it up in your microwave or in a separate pot.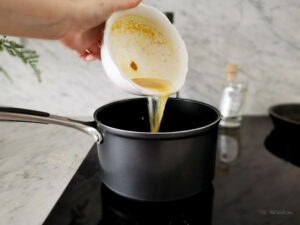 Add 1/3 of the vegetable stock to the rice pot, mix and leave to simmer for 6 minutes.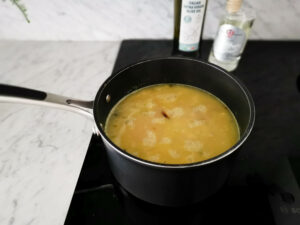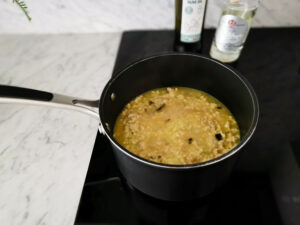 Repeat with the second part of the vegetable stock and leave to simmer for another 6 minutes.
Do it one more time with the third and final part of the vegetable stock.
Once the water has been absorbed take your chicken risotto off the heat.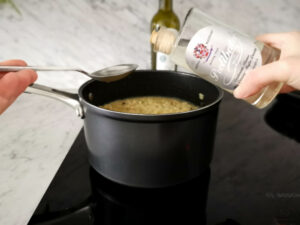 Add 4 tablespoons of Prelibato white balsamic vinegar, and mix.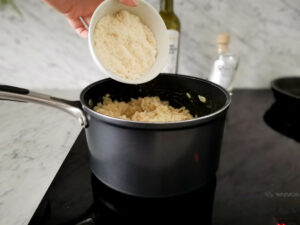 Finally, add the grated parmesan cheese, and mix well.
Serve and enjoy.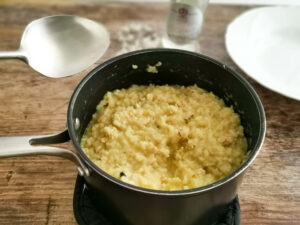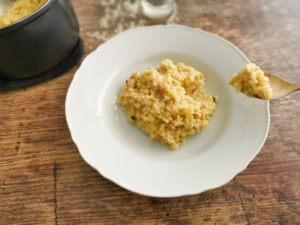 Tips
You can enjoy the leftovers the next day, and even save a portion in the freezer. For our vegetarian and vegan friends, we suggest replacing the chicken mince with some medium-soft tofu. If you like risotto dinners, try this spicy mushroom risotto.