This Apulian Mozzarella Pasta Bake should be on your radar if you love mozzarella.
Here's what to expect: It's crispy on top, cheesy and stringy in the middle. When you taste it, you'll appreciate the sweetness of the tomato sauce, the saltiness of the mortadella, and the rich milk taste of the mozzarella. To cut through all of that there will be little bites of tomatoes with their fresh goodness.

Why are we calling this Apulian Pasta?
Because it's an Apulian recipe popular among the locals who love making this rich dish for Sundays and special occasions. It's their version of a baked pasta.
Moreover, Puglia is known for the sprinkling of breadcrumbs on top of everything, especially pasta.
If you too like the crispiness that breadcrumbs add to a dish, here are more recipes featuring them: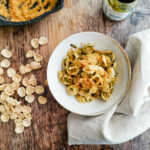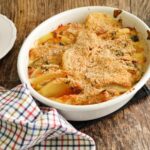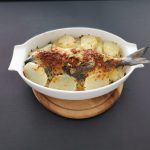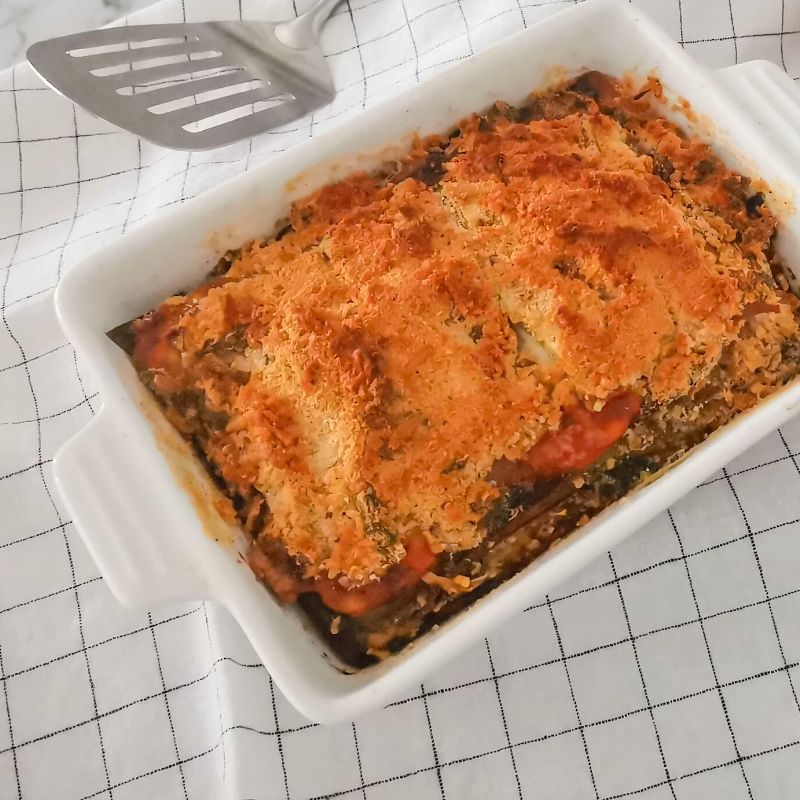 Apulian Food Traditions around Baked Pasta
Did you know that pasta bake is the number one recipe cooked in Puglia on a Sunday?
This was especially so in the past, when pasta bakes were prepared in terracotta dishes and baked in public wood ovens.
Both the terracotta dish and the wood oven contributed to giving the pasta dishes a tastier flavour, and surely one that felt authentic and special.
If you are wondering why that's so, let me tell you.
Terracotta, like clay pots, are said to make cooking extra delicious because they retain most of the nutrients, as well as the colour and flavour of all the ingredients.
It seems that nowadays, more and more of us are appreciating this, and going back to using them in our modern kitchens.
If you want to give terracotta cookware a try, here are more benefits they provide:
manage heat well and cooks food slowly, which has become a trend lately
balance PH level
healthy for the heart
environmentally friendly
good value for your money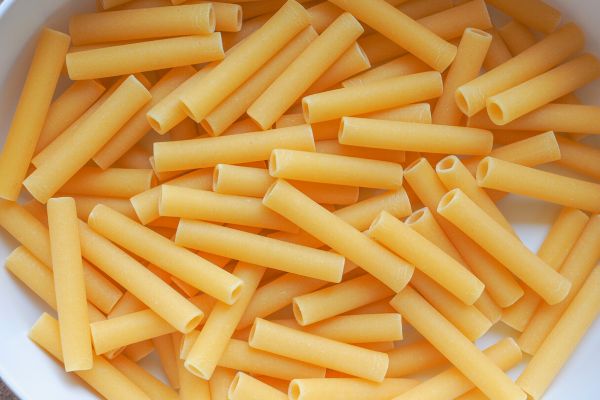 Ziti Pasta
Ziti are a long and tick type of pasta with a hole in the centre, similar to thin cylinders. They originate from the region of Campania, and have a similar length to spaghetti with a diameter of about 8.5 mm.
These can be enjoyed long, and they are especially delicious with meat and other rich sauces like carbonara.
However, the tradition sees them mostly used after being broken into four parts. There's in fact a story that says that in Naples, on quiet Sunday mornings, you could hear the women breaking their ziti to make pasta bakes.
Nowadays, we don't need to break them as we can use the shorter format, called ziti tagliati. The latter means cut ziti.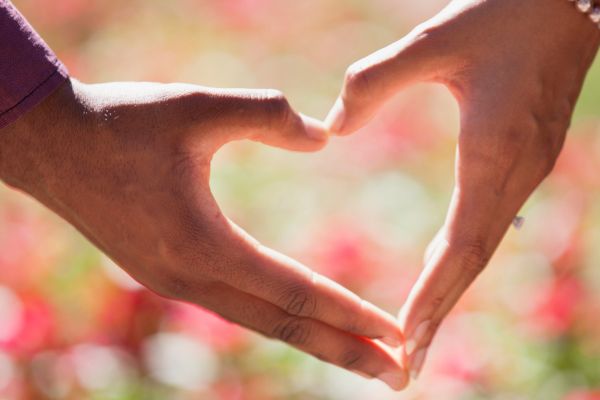 Ziti in Italian
Ziti in Italian remains as is because that's the Italian name, and to be more specific it's actually the local dialect name.
In the South, ziti means engaged, referring to a young couple about to get married.
Apparently, this pasta shape was called this way because it was used to make baked pasta for engagement and wedding lunches.
Following this tradition, Italians now use ziti tagliati to make many baked pasta recipes, including timballo and pasticci.
Baked ziti all over the world
Baking pasta dishes with this shape has spread beyond Italy, hence this way of calling them.
The most common recipes include ground beef or sausage, ricotta and other cheeses, as well as tomato sauce.
You can also use your favourite meat ragu to coat them, throw them into a dish with the addition of cheese and besciamella and turn your lasagna into baked ziti.
But that's not what we are making today.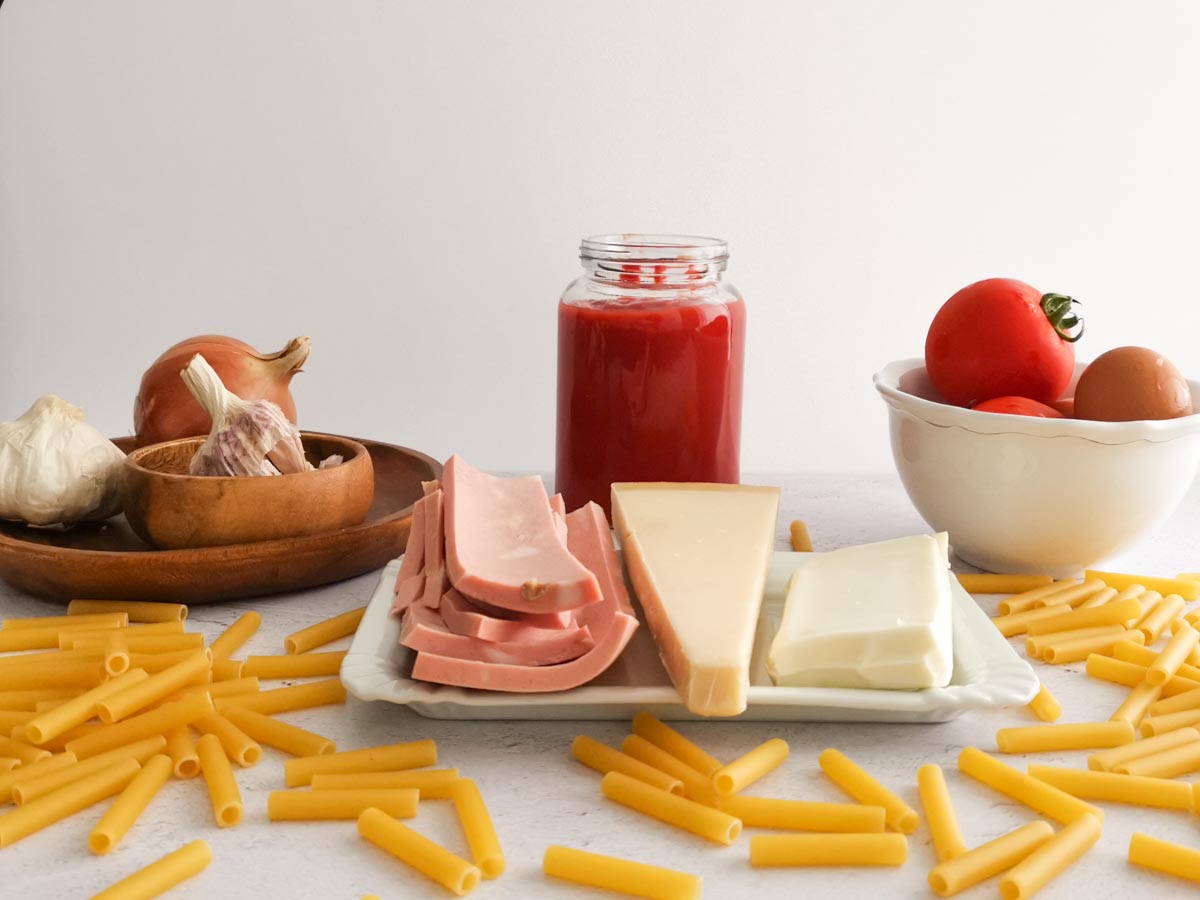 Baked Mozzarella Pasta
Today, we are using this loved tiny cylinder to make a delicious mozzarella pasta, that also includes these key ingredients:
Mortadella
Eggs, both hard boiled and beaten
Breadcrumbs
Parmesan
A richer tomato sauce than our usual one, homemade
Fresh tomatoes
A high quality Italian extra virgin olive oil like Belmorso EVOO
You can see from the ingredients above that this might not be as rich as a meat sauce or ragu, but it's still on the rich side.
For those of you who want to make it lighter, or vegetarian, feel free to skip the mortadella. You could replace the latter with a paprika marinated tofu if you want.
Fresh Mozzarella vs Regular
Italians love their mozzarella, so much that it's the number 1 eaten cheese followed by parmesan.
The beauty of mozzarella is that it comes in so many varieties that you always have the right option for your recipe.
The three varieties you are likely to have encountered and used before, or at least eaten in a restaurant are these:
fresh mozzarella in water
the trendy burrata
mozzarella cheese in a block
Italians don't usually cook with the fresh mozzarella, that is the one which comes in water. This is because the latter risks making your dishes more watery. This can be a problem, particularly when baking.
We also prefer using burrata for salads because it's so rich and indulgent. Of course, you can also place it on top of your pasta, if that's something you like. And you can also cook with it, replacing your cream cheese.
Mozzarella cheese is what Italians like to put on their pizza or use for many bakes, including pasta but also chicken, meat and vegetable bakes. This is a dried version of the fresh mozzarella that's similar to a regular stringy cheese that can also melt.
If you are wondering which type of mozzarella do professional pizza makers use, that's called fior di latte. It's similar to fresh mozzarella but is made with fresh cow's milk rather than Buffalo milk.
In today's recipe, we are using the harder mozzarella cheese type.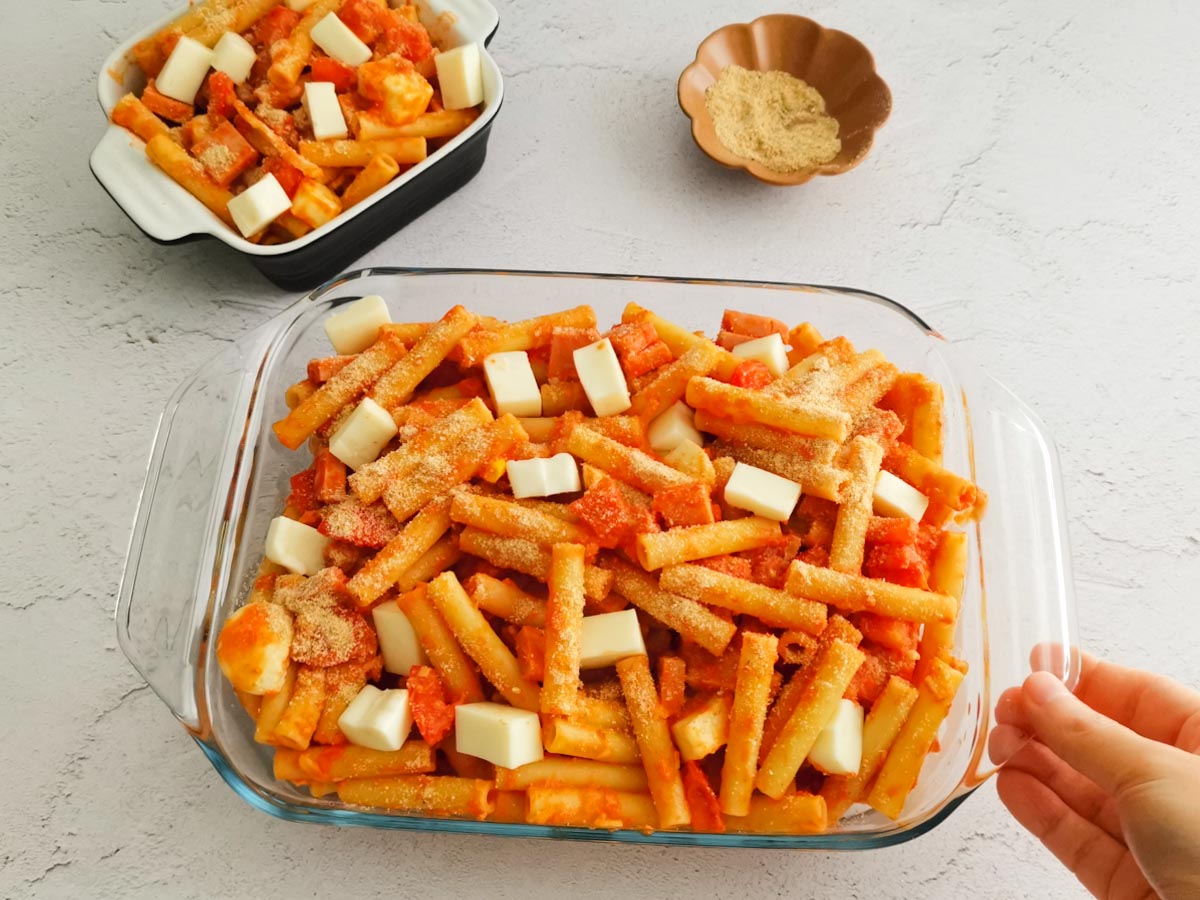 Easy Tomato and Mozzarella Pasta Bake
It's time to make this recipe. Don't be intimidated by the many steps, as they are very simple.
In terms of time, a big chunk of your time will be taken for preparing the tomato sauce, but see it as a time investment.
This recipe will leave you with a small container of extra tomato sauce that you can use for other recipes. If you prefer, you can also double or triple the tomato sauce ingredients and make more to freeze.
Follow along on your screen, or feel free to print out the recipe card.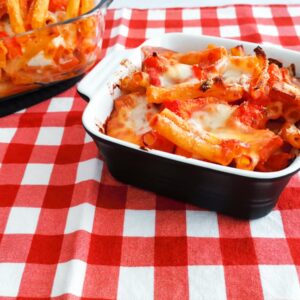 Apulian Mozzarella Pasta Bake
This Apulian Mozzarella Pasta Bake should be on your radar if you love mozzarella and rich pasta bakes, which Italians call pasta al forno. 
Equipment
1 large pot

2 small pots

1 dish

1 medium bowl

1 smaller bowl

1 chopping board

1 chopping knife
Ingredients
Ingredients for Tomato Sauce
750

ml

tomato passata

1/2

medium

yellow onion

2

cloves

garlic

6

leaves

fresh basil

salt and pepper

Belmorso Extra Virgin Olive Oil
Ingredients for Mozzarella Pasta Bake
500

gr

Ziti Tagliati

or short ziti pasta

250

gr

mozzarella cheese

not fresh mozzarella in water

200

gr

mortadella

preferably a large block for dicing

3

medium

tomatoes

60

gr

parmesan cheese

3

medium

eggs

breadcrumbs
Instructions
Peel the garlic, rinse it and leave it whole.

Peel, wash and chop the onion.

Add both to a small pot, and drizzle with Belmorso EVOO.

Leave them to sauté for a few minutes, and then pour the passata. Add the basil, season with salt and pepper and drizzle some more EVOO. Let the sauce cook covered and over low heat for around 35 to 40 minutes.

In the meantime, you can rinse and boil your two eggs. You'll need the third one for later, so don't boil that too.

Cut both the mozzarella and mortadella into cubes. Set some cut mozzarella aside, and add the rest with the mortadella in a bowl.

Dice your tomatoes, and add to the bowl.

Boil the water for your pasta in a large pot with plenty of salt.

Once your egg has boiled, let it cool and then chop it into the bowl with the rest of the cut ingredients.

Drain the pasta and transfer it back to the same pot. Set aside some pasta water.

Add some of the onion and tomato sauce you made to your drained pasta, just enough to coat it, about less than half. Feel free to add some pasta water, if needed.

Add the chopped ingredients to the pasta, and mix.

Beat your third egg with a fork, and add that too.

Add the grated parmesan in.

Mix well and transfer the pasta to two baking dishes, previously oiled.

Top with a generous sprinkle of breadcrumbs, and scatter the mozzarella cubes you set aside.

Bake in a pre-heated oven for 40 minutes at 180 degrees Celsius.

Take out, serve and enjoy.
Notes
If you are only cooking for two or one, feel free to make the entire recipe and freeze the leftovers.
Can you cook mozzarella cheese? and answering other questions
Can you cook mozzarella cheese?
You can definitely cook mozzarella, both the fresh type and the harder cheese variety. However, be mindful that mozzarella in water has a high liquid content that can make your recipes extra moist.
Does mozzarella melt in the oven?
Yes it does. And because it's a softer cheese, it should melt fairly quickly.
Do Italians put mozzarella in pasta?
Mozzarella is the number one eaten cheese in Italy, so of course we Italians put it on pasta. Although, different pasta recipes call for different cheeses, mozzarella is a great one for pasta bakes and pasta sauces you want to be stringy.
Do you drain the liquid from mozzarella?
Yes, you need to drain the liquid if you are going to use the whole mozzarella. If not, make sure to keep it so you can store the leftovers in that same liquid.
Can mozzarella be heated?
Yes, mozzarella can be heated, melted, and used for cooking.
Is mozzarella pasta bake healthy?
Mozzarella can be a great healthy ingredient to add to pasta bakes because it's not high in calories. Compared to mascarpone, it has half the calories, at around 280 calories per 100 gr.
Can you use normal pasta sauce for baking?
The sauce you use in your pasta bake depends on the recipe you are making. Ragu, or meat based sauces, as well as simple tomato sauces with herbs are a great options for baking pasta. You can also use pesto sauces.
Is ziti and penne the same?
They might be fairly similar in thickness but the two are not the same. Penne are shorter and have a diagonal cut at both ends that makes them look pointed and angled. Ziti, on the other hand, have a flat cut.
What kind of pasta is ziti?
Ziti can be both a long and a short pasta, although the short one is usually called ziti tagliati or short ziti. They resemble penne in thickness, but they are longer than the latter and have a straight cut.
What pasta is closest to ziti?
The closest pasta to ziti is probably penne, because it has the same thickness. However, if you don't mind a thicker pasta, rigatoni and tortiglioni have a similar cylindrical shape.
Can you use rigatoni instead of ziti?
Yes, you can. While rigatoni are thicker and have a larger hole, both have a similar cylindrical shape that makes them great for pasta bakes.