This healthy tiramisu with yogurt will become your go to dessert all Summer long. It's low in calories, eggless, easy and quick to make. The longest bit is to wait while it sets in the fridge. Plus, you can easily make it gluten free and even totally vegan.
What to expect: Take a bite and feel the slight crunch of the dark chocolate grated on top. Next, you'll meet the creamy vanilla yogurt that's so fresh and delicious. After that, you'll taste the texture of the coffee dipped lady fingers that give that bite most of its sweetness. No worries, you'll get one more layer of all that goodness.
If you don't like eggs or are intolerant to dairy, you'll appreciate this dairy friendly tiramisu that's not sickly sweet, but still has all those tiramisu flavours we like.
Before making it, let's learn more about this quintessential Italian treat.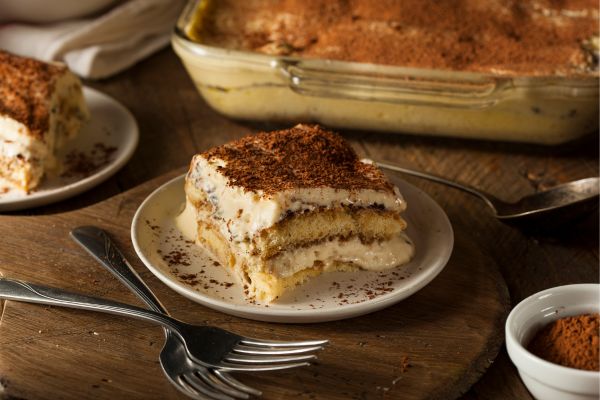 Is Tiramisu Italian?
Apparently, there are people wondering whether this delicacy is Italian. So here's the answer to that, one more time.
Yes, tiramisu is 100% Italian, so much so that it's probably the number one Italian dessert in Italy and throughout the world, alongside gelato.
If you still have any doubts, think about the individual ingredients. The three main ones – coffee, lady fingers and mascarpone –  are all ingredients originating from Italy.
Tiramisu in Italian?
Unlike, many of our Italian recipes that get their name changed and translated in other languages, tiramisu is tiramisu in Italy, in France, in Ireland, in the US, in China. You get the point, the name never changes.
So, tiramisu is tiramisu in Italian too. We called it that way from the first time we made it.
Here's why it has that name.
It was first called tireme su, from the dialect of the region in which it was born.
Virgilio says that it might have been the Courtiers at the Serenissima in Venice who had given it that name.
Later, it became tiramisu to make its name purely Italian, with no particular regional influences.
The word tiramisu is made of two words: tirami and su.
Tirami means lift me, and su means up.
So tiramisu translates to lift me up.
Considering mascarpone and eggs are very rich ingredients, and coffee is known to precisely lift you up, no wonder why they called this dessert that way.
To that, you also add the rich lady fingers plus the sugar, and its name makes even more sense.
While we now consider it delicious and nutritious, at the Serenissima in Venice they made fun of the dessert, and thought it could well be a natural stimulant. Apparently, they called it that way alluding to its magic properties.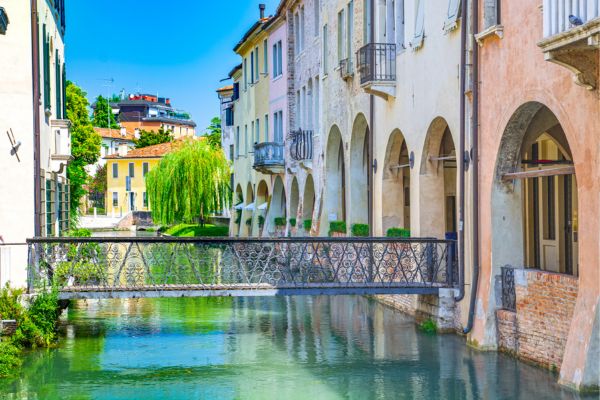 Where did tiramisu come from?
There is really no sure answer to this question.
Accademia del Tiramisu says that it was born in Treviso, whereas other sources like Wikipedia also mention that it might have its origins in the neighbouring region of Fruili Venezia Giulia.
Since Accademia della Cucina Italiana (the Official Academy for Cooking in Italy) identifies it as a dessert from the Veneto region, we are going to stick with that.
Assuming that tiramisu was indeed created near Venice, and precisely in Treviso, there are still two different stories that narrate its creation.
The Origins of the Tiramisu
One story says that the dessert came from a local tradition among the farmers who made a similar creamy dessert, and called it Sbatudin.
This was made with the egg yolk and sugar, well beaten and enjoyed as a dessert.
Later on, each family started contributing to this recipe by adding different ingredients to their own version. Some added coffee and cacao, even white wine and liquor; others added biscuits, butter, ricotta and cream.
The other story says that this dessert was born in a house of pleasure in the centre of Treviso, and specifically created by the owner (a woman) to be offered to her clients because of its aphrodisiac properties.
Later, a local restaurant added the recipe to its menu and that recipe had the exact ingredients of the tiramisu we know today. You can still find a restaurant in the same spot with the name of Calle le Beccherie.
Now, it's up to you which of the two stories you want to believe. It's also possible that both are true.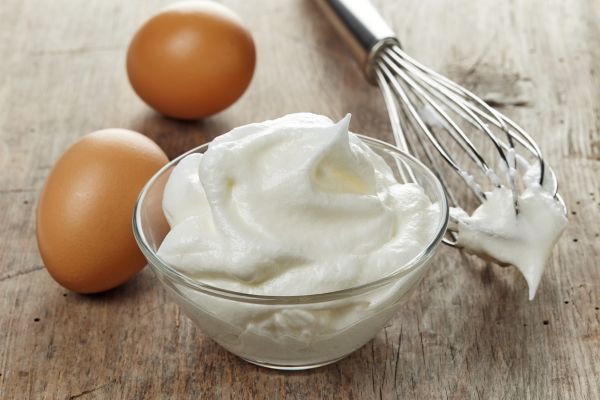 How to make a Tiramisu? The Original Recipe
As today we are not making the traditional tiramisu but a simpler and lighter version, let me give you the authentic tiramisu recipe.
Ingredients for a Traditional Tiramisu
Lady fingers, or savoiardi in Italian
Mascarpone cream
Eggs, both the egg yolk and the white
Sugar, white
Coffee
Steps to make it
Beat the egg yolks and sugar
Beat the whites separately until foamy and stiff
Combine the two
Fold in delicately the mascarpone cheese
Brew some Italian coffee, preferably in a caffettiera (classic Italian moka pot)
Add a layer of cream to your casserole
Dip your lady fingers in the brewed coffee and create a layer with those
Repeat step 6 and 7 one or two more times, depending on the depth of your dish
Top the tiramisu with powdered cacao
Let it set in the fridge overnight, or at least for a few hours.
Here's our classic tiramisu recipe.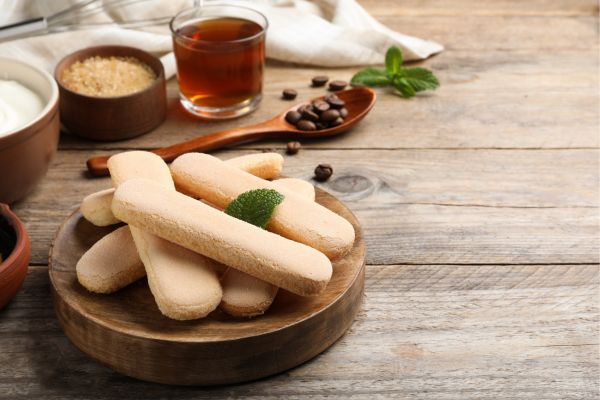 Marsala in Tiramisu
Today, like back then in Treviso, there are many versions of this recipe. One of those versions includes Marsala liquor.
If you too want to add Marsala or another liquor, here is how.
Simply add a shot of liquor to your coffee in the bowl you'll be dipping the biscuits. Then, start dipping and make the recipe exactly the same as I explained above.
Other options are Martini, Vermut, Bayleys, Rum, even an anisette flavoured liquor, and Sambuca.
There are also people who put limoncello in the mascarpone and eggs cream.
Feel free to get creative and add any liquor that would go well with either the coffee or the cream. But before you do that, make sure you taste the traditional Italian tiramisu with no added ingredients.
Can you make tiramisu without coffee?
Yes, you can make it without coffee, but considering that coffee is the number one ingredient in tiramisu, could you still call it that way?
In my humble opinion, if you want to make a classic tiramisu, you should always include coffee and savoiardi biscuits.
Then, if you are intolerant to dairy you can skip mascarpone and make a tiramisu no eggs.
You can even make your tiramisu gluten free. A famous Italian confectionery brand in the Veneto region, called Matilde Vicenzi, makes gluten free lady fingers.
And if you want to get creative and make a tiramisu lemon or strawberry version, you could leave the coffee out and add lemon or strawberries to your cream. Then, use a lemon or strawberry liquor to dip your biscuits in. Don't call that a traditional tiramisu, though.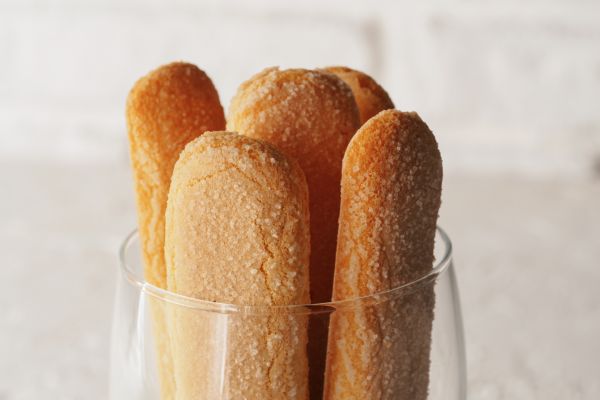 Tiramisu Biscuits: why Lady Fingers?
Not only savoiardi are delicious, rich and thus perfect to complement the other ingredients, but they are also the best Italian biscuits for dipping. They are crunchy but spongy, and that's why we are able to get cake like consistency with a crunch. Plus, it's much easier to make the dessert with buscuits than having to bake a cake and slice it.
But that's not it.
The restaurant I mentioned earlier, the one in the centre of Treviso that added the tiramisu to its menu back in the 1800's, used lady fingers in the recipe.
The Origin of Savoiardi or Lady Fingers
If you are wondering whether lady fingers, or savoiardi, also originated in the same region, let me tell you about it.
Savoiardi are called that way because they originated in Savoia, which was the region of the Savoy dinasty. That region included parts of Italy, France and Switzerland. The Italian regions that were part of Savoia included Piemonte, Valle d'Aosta, Sardegna and Sicily, although very shortly. Torino, in Piemonte, became the hub of the dynasty and the residence of the court.
Consequently, savoiardi have their origins in Piemonte but are also very diffused and produced in Sardegna.
However, their name comes from the French noun savoyard which means native of the region of Savoy.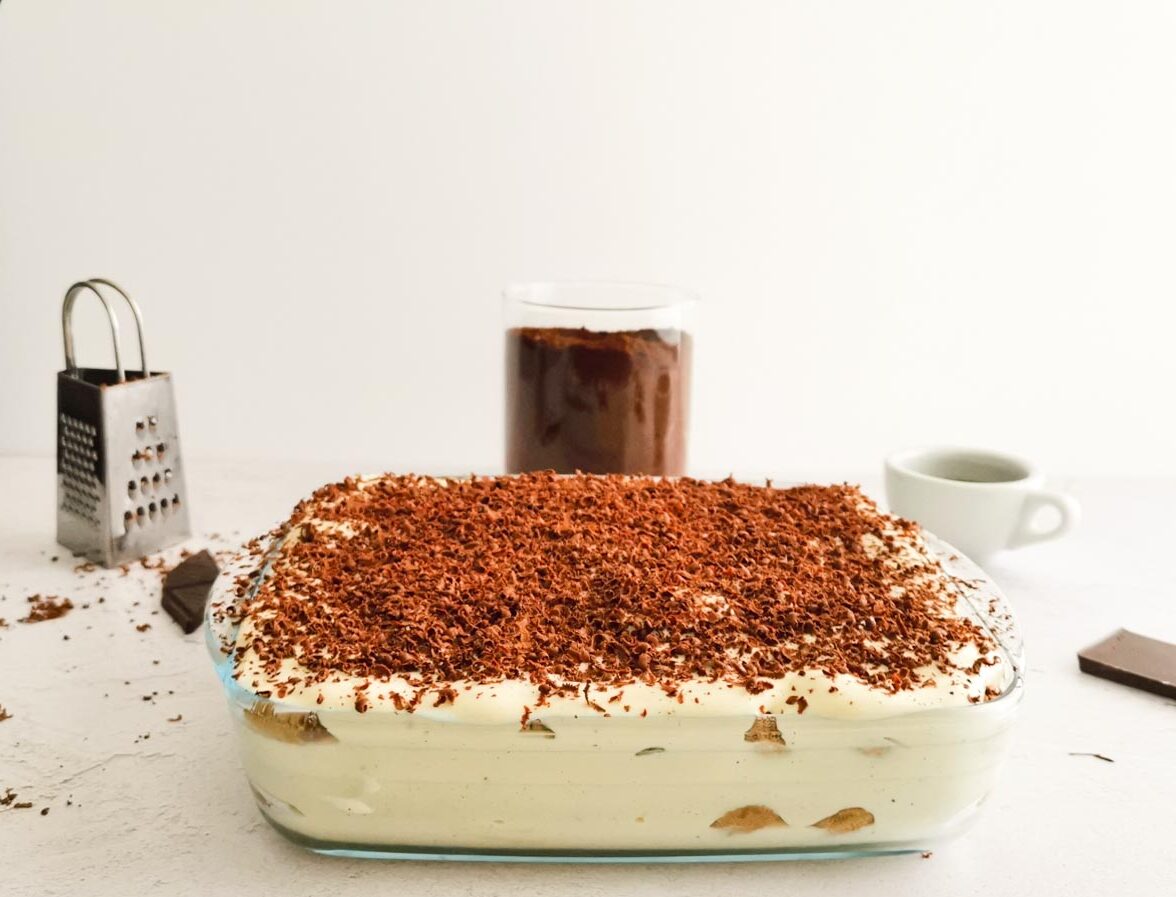 Italian Recipe for Tiramisu with Yogurt
Let's finally get making this delicious but healthy tiramisu recipe with yogurt.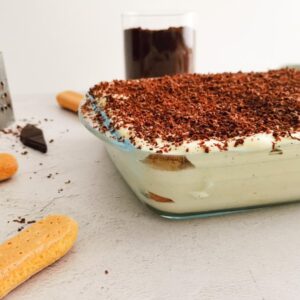 Healthy Tiramisu with Yogurt
A small portion of this delicious healthy tiramisu has just 200 calories. It's eggless, lower in sugar but still scrumptious.
Equipment
1 Italian coffee mocha

or any other machine to brew coffee, like a coffee press

1 medium bowl

1 larger bowl

1 glass or porcelain dish

tablespoons

grater
Ingredients
1

kg

Greek Yogurt

We are using vegan but feel free to use regular

28

Savoiardi biscuits

or more, see notes

1/2

tsp

Bourbon vanilla essence powder

brown or better coconut sugar

optional; I didn't use any as the other ingredients were already sweetened.

Coffee to make espresso

you can also use decaf coffee if you can't have regular. You can also mix regular coffee with milk for a lighter version.

2

squares

dark chocolate

or 1 tablespoon powdered cacao
Instructions
Prepare your espresso or coffee. You will need about 8 espresso shots or 1 medium bowl of brewed coffee. Feel free to sweeten at this point. I didn't.

Put your yogurt into a large bowl and mix in the vanilla essence. Feel free to sweeten at this point. I didn't.

Prepare the ingredients for your tiramisu - savoiardi, brewed coffee, vanilla yogurt and chocolate.

Take your tiramisu dish and add a tick layer of the yogurt at the bottom of your dish, about 1/3.

Then dip your savoiardi, one by one, into your coffee and lay them over the yogurt.

Repeat until you have a full layer of biscuits.

Top with a second layer of yogurt.

Add another layer of coffee dipped savoiardi.

Finish assembling your healthy tiramisu with the final one third of your vanilla yogurt on top.

Finally, grate the dark chocolate on top of the yogurt until you fully cover it. Or cover with the powdered cacao.

Store in the fridge overnight, so it has time to set.

Enjoy over the next few days.
Video
Notes
If you like your tiramisu a little crunchy, I suggest adding an extra layer of savoiardi not dipped. You should place that layer on top of the second layer of yogurt, right before your second layer of dipped savoiardi. That way, you'll get a crunch in the middle. Also, consider using less yogurt if you like a drier tiramisu.
What dinner goes well with tiramisu?
Since we are giving the honour of the creation of tiramisu to the Veneto region, I think that the best dinner would be one inspired by Veneto.
Here's the dinner menu I suggest.
Antipasti: Local cheeses and hams.
Pasta: Fresh bigoli pasta with Italian chicory and sausage.
Main course: A fish platter with fried calamari, insalata di piovra or octopus salad, and a fillet of sturgeon.
Dessert: Tiramisu served with a Moscato d'Asti or Marsala, you can also try a local liqueur like Barancino.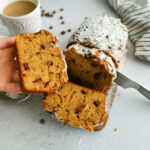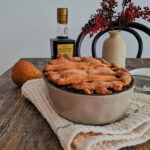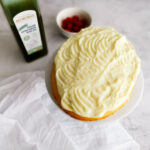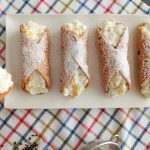 More Traditional Italian Desserts
Whether you want to add a selection of Italian desserts to your next dinner party, or want to try something different, here are 5 Italian classic desserts you'll love.
What are the biscuits used in tiramisu? and other related questions.
Can you make tiramisu without coffee?
The traditional tiramisu contains coffee so if you want to pay respect to the original recipe, you need to use coffee. Having said that, you can get creative and experiment with a lemon or strawberry tiramisu. And if you want another type of pick me up tiramisu, maybe try a matcha or chai latte version.
Can you make tiramisu without alcohol?
Yes, you can 100 percent make a tiramisu without alcohol. Actually, did you know that the original tiramisu recipe doesn't include any, not even marsala? The latter is an optional ingredient you can pour into your coffee before you start dipping the biscuits. So go ahead and make yours without any alcohol.
What liquor is used to make tiramisu?
One of the variations of the original tiramisu recipe includes Marsala. Other options are Vermut, Martini, and Bayleys. Whichever you choose to use, you'll want to add a splash or a shot glass to your brewed coffee, and dip the biscuits into that mixture.
What are the biscuits used in tiramisu?
The traditional biscuits used to make Italian tiramisu are called savoiardi. These are the perfect biscuits because they are spongy, and turn into a cake consistency when dipped into a liquid. Savoiardi are called this way because they were first created at the time of the Savoy Duchy - inside the Savoy Region, which included parts of Italy and other neighbouring countries.
How long to refrigerate tiramisu?
We suggest refrigerating tiramisu overnight to allow your tiramisu enough time to set, and be nice and solid for serving. However, half a day can do, if you are in a hurry. For a shorter timeframe, consider preparing your tiramisu into glasses so it doesn't risk breaking when serving.
What drink goes well with tiramisu?
Marsala and any other sweet liquors go very nicely with tiramisu. You could try a coffee Martini or a glass or Bayleys. If in Italy, make sure to ask for the local sweet liquor.
What dinner goes well with tiramisu?
Tiramisu is delicious enjoyed after simple and iconic Italian dinners like pasta dishes and pizza. And if you are in Italy enjoying your dinner in a local restaurant, we suggest asking the waiter for local dishes that pair well with tiramisu.
Where did tiramisu come from?
While there are different stories about its origin, we are sticking with the one that says that tiramisu came from Treviso. The nicer version of the story says that this was a recipe that started as a dessert made by the local farmers, called Sbatudin. The latter was made with beaten eggs and coffee.
Is tiramisu Italian?
Of course, tiramisu is Italian. All the main ingredients, namely savoiardi, coffee and mascarpone are also Italian ingredients. Some say it originated in Treviso, while others say it originated in the neighbouring region of Friuli Venezia Giulia.
How many calories in tiramisu cake?
A normal portion of the classic tiramisu cake should have around 500 calories.
Can you make tiramisu without mascarpone?
Yes, you can make tiramisu without mascarpone the same way as we are making it in our healthy tiramisu recipe. It's still delicious and it saves you at least 150 calories, plus you get to enjoy a larger portion without the guilt.