Stuffed chicken with mozzarella and artichoke dip is a delicious dinner you can make anytime you want. You might think it's a complex recipe but it's actually very easy and quick to make, as long as you have the right ingredients.
What to expect: slice your chunky but juicy stuffed chicken with mozzarella, and admire the tasty layers. Take a bite and do a happy dance, as all the flavours will be singing harmoniously in your mouth.
Ready to make it?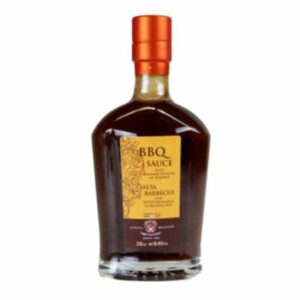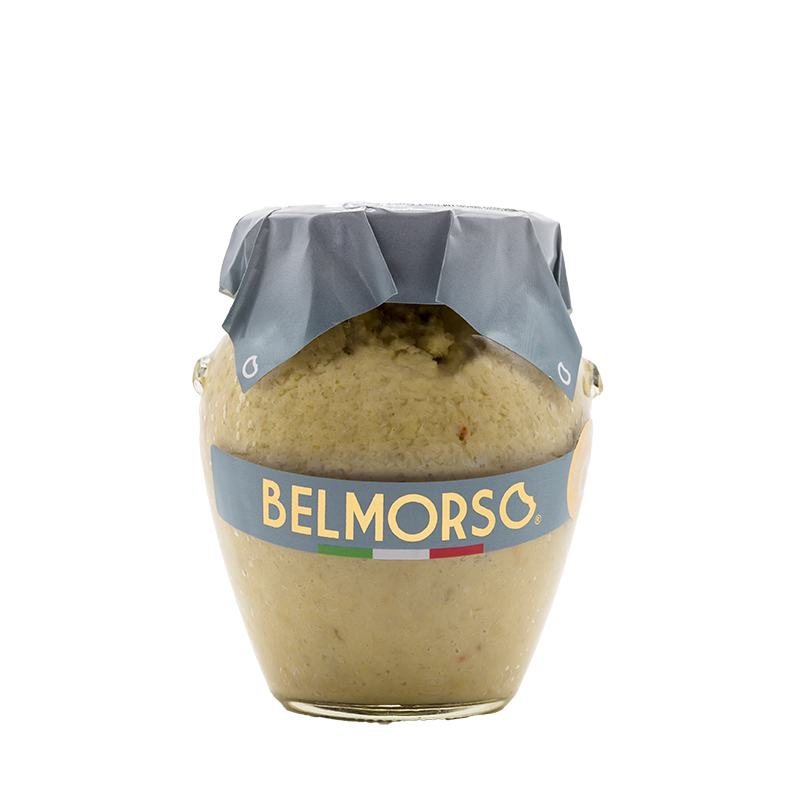 What can I add to chicken breast for flavour?
Chicken is one of the blandest proteins out there, and that's why it's not Italian's favourite protein.
However, that doesn't mean we can't cook with chicken. We just need to add extra flavour.
Here's how to add flavour to your chicken breast:
Marinate it with a sauce like Balsamic Barbecue Sauce
Spread some paté and add a few slices of tomatoes and some cheese
Stuff it with a selection of ingredients, like a spread, a ham, and some cheese
And of course, don't forget to be generous with your seasoning and use of herbs.
If you are wondering which spreads you can use with your chicken, here's a tasty selection.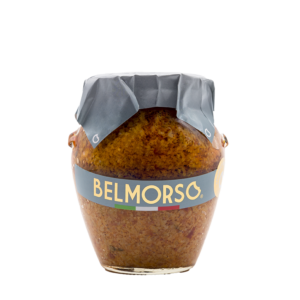 Baked Stuffed Chicken with Mozzarella Recipe
Today, we are choosing to stuff our chicken to add more flavour to it. And we are going to use Belmorso Artichoke Paté as the spreadable component.
We'll also use other delicious Italian ingredients like prosciutto crudo, and of course mozzarella cheese.
Follow the step by step recipe card below to make your own stuffed chicken with mozzarella and artichoke dip.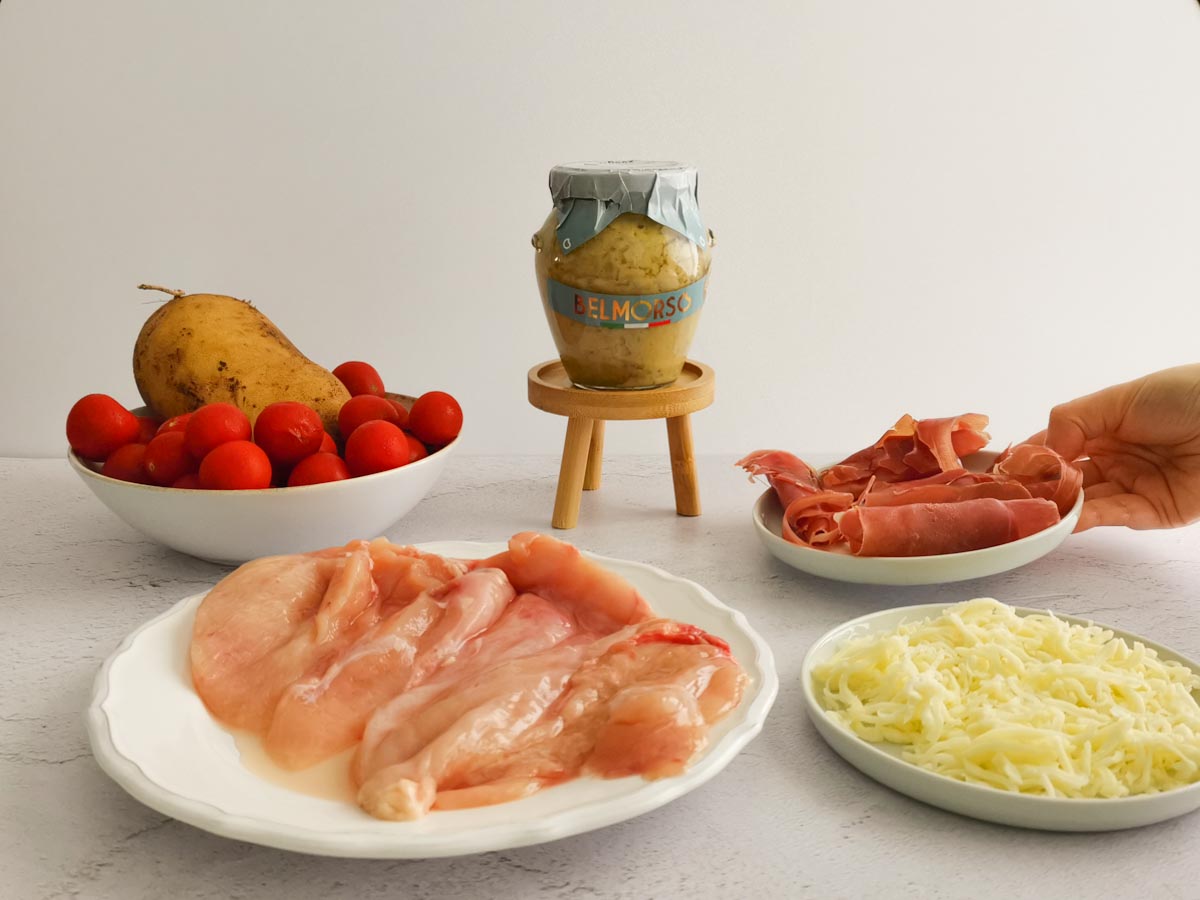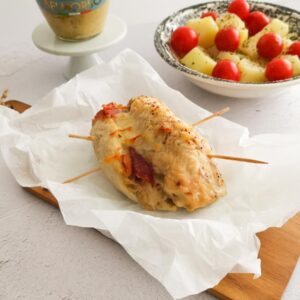 Stuffed Chicken with Mozzarella and Artichoke Dip
Slice your chunky but juicy stuffed chicken with mozzarella, and admire the tasty layers. Take a bite and do a happy dance, as all the flavours will be singing harmoniously in your mouth.
Equipment
1 large plate

1 teaspoon

4 medium long skewer sticks

1 small pot

1 baking dish

kitchen foil
Ingredients
2

medium large Chicken breasts filleted

Ask your butcher to fillet them for you.

6

tsp

Belmorso Artichoke Paté

1

handful

fresh or frozen parsley

3

handfuls

mozzarella cheese shredded

80

gr

Prosciutto Crudo

10

cherry tomatoes

2

medium

potatoes

salt and pepper

oregano

Belmorso Extra Virgin Olive Oil
Instructions
Firstly, wash and peel your potatoes. Cut them into chunks. We will make a potato and cherry tomatoes salad to go along the stuffed chicken.

Then boil them for 20 minutes.

In the meantime, you can assemble your chicken parcels. Place one filleted chicken breast on your large plate, and spread the artichoke paté. You want to add 3 teaspoons per chicken breast.

Next, add a handful of parsley on top of the spread.

Proceed by adding the prosciutto crudo. I like to roll mine and add about three or 4 rolls. Try to place them towards the center of the chicken.

Finish the chicken stuffing by adding the shredded mozzarella cheese, about a handful and a half for each chicken breast.

Roll the chicken breast with all the filling, starting from one side, and ending on the other. Make sure you have your sticks next to you, so you can insert one diagonally, and then insert the other in a criss-cross way.

Preheat the oven to 180 degrees Celsius.

Repeat the process for the second chicken breast, and then layer them onto a dish covered with foil.

Season each stuffed chicken breast with salt and pepper, and bake for 10 minutes at the top level of your oven.

In the meantime, you can make your salad. Simply add in the washed cherry tomatoes with the potatoes in a bowl. Season with salt and pepper, and add some oregano.

Drizzle your salad with Belmorso Extra Virgin Olive Oil and set aside.

Take the chicken and place it on the lower level of your oven for the next 30 minutes. Then finish cooking it for another 10 minutes at the top level. This process allows the chicken to cook throughout, stay juicy, not burn but take a little colour towards the end.

Once ready, take the stuffed chicken out and serve along your salad.
Video
Notes
The stuffed chicken breast on its own has 550 calories for 1. The potato salad adds to the calories. So if you are watching your calories, simply replace the potatoes with some leafy lettuce.
How do you keep cheese from oozing out of stuffed chicken?
Oozing chicken out of stuffed chicken is bound to happen, unless you sew the entire opening of your stuffed chicken.
Even if you do that, some cheese will probably still come out, as some of the thread might break while the chicken is cooking and expanding.
Some say to seal the opening with some water and flour, as that can act as glue.
Breading the stuffed chicken is another good way to reduce the amount of oozing cheese.
However, I suggest you simply add the cheese that's left at the bottom of your dish to your plate. That way, you can dip your chicken in it while you eat it.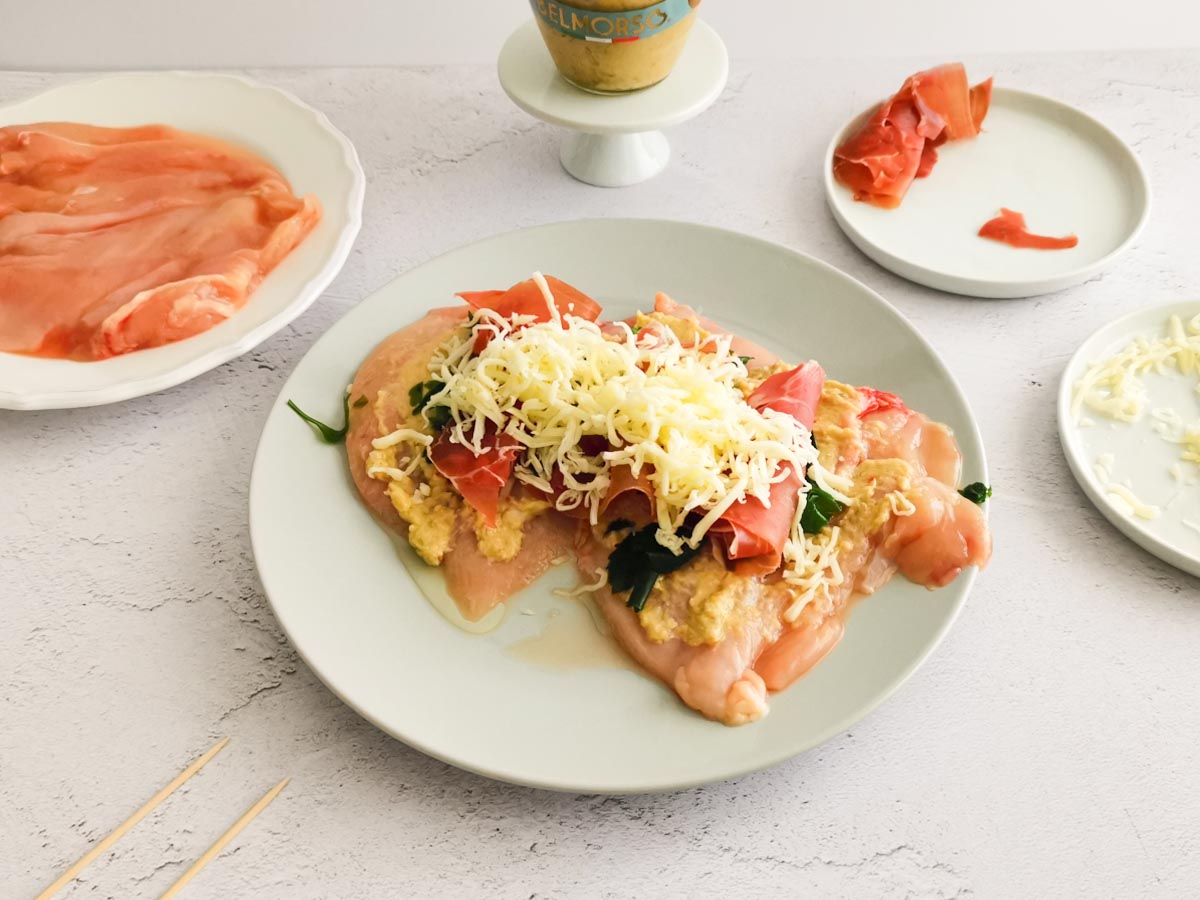 Does stuffing a chicken keep it moist?
Stuffing a chicken can certainly add to the moistness, while also adding a lot of flavour.
If your goal is to make your chicken more moist, then make sure to use these ingredients in your stuffing:
A spread or dip, like the Artichoke Paté we are using in this recipe
A cheese that melts, like mozzarella
How do you know when stuffed chicken is done?
Chicken breast can cook relatively quickly, in under 30 minutes, if it's sliced thinly and not stuffed.
However, stuffed chicken needs a longer time in the oven, so make sure to leave it to bake for longer.
I would suggest about 50 minutes, if you chicken breast is slightly thicker and has a lot of stuffing.
It's better to cook your stuffed chicken at 180 degrees Celsius, but for a longer time, as that will allow the chicken to cook while also staying moist. No one likes dry chicken.
To confirm your stuffed chicken is completely cooked, you can either use a kitchen thermometer, or you can take it out and slice it in half to check.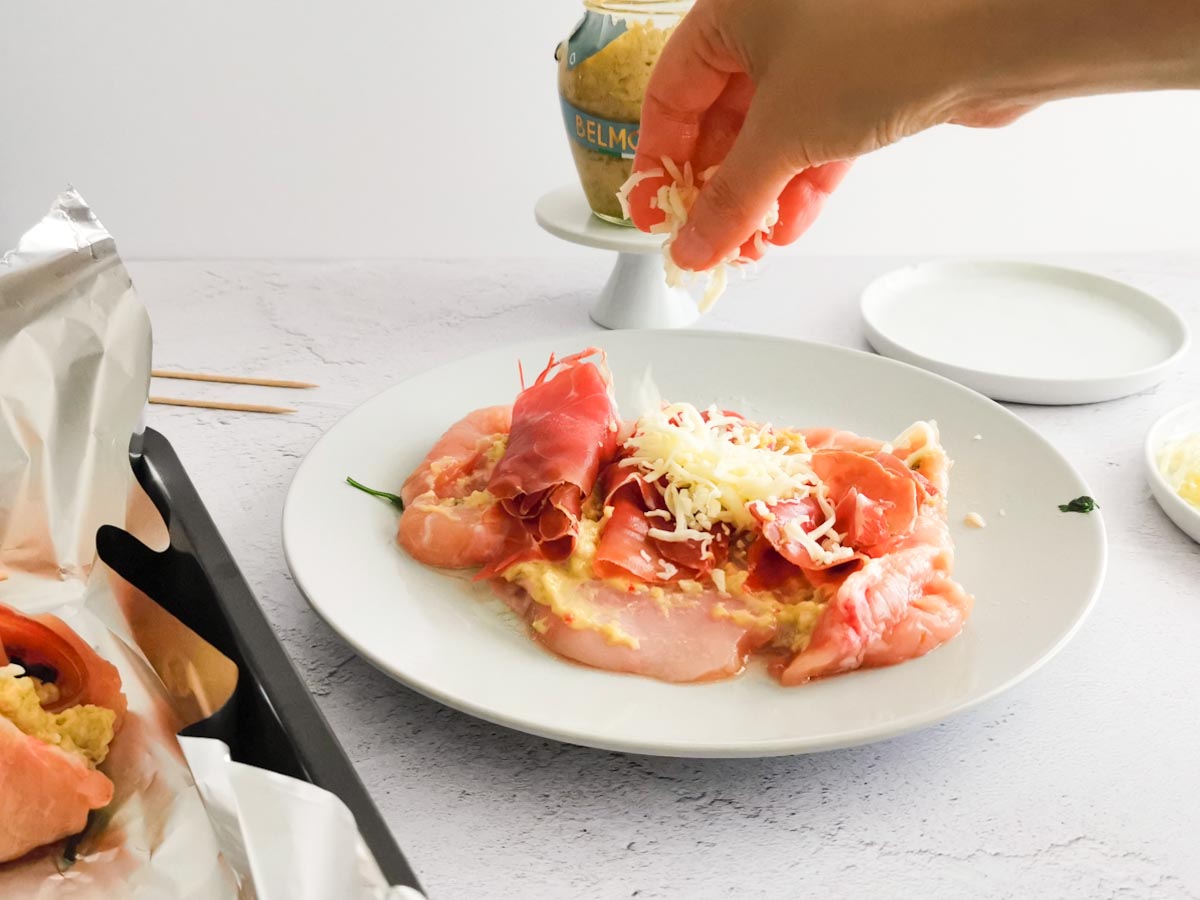 What cheese is best for stuffed chicken?
I'd say mozzarella is the best cheese for stuffed chicken, as it's cheesy and melts, plus everyone loves it.
However, you can also replace it with cheeses like Provolone, Asiago, Galbanino, Fontina, Emmenthal, Cheddar, Cream Cheese, Feta Cheese. Be aware the last two options might make your chicken more wet and watery.
Feel free to also add a little grated Parmesan Cheese or Pecorino Cheese with your cheese of choice. That will further elevate the flavour.
What to serve stuffed chicken breast with?
Even the tastiest stuffed chicken needs a side dish, doesn't it?
There are many options when it comes to side dishes for stuffed chicken breast.
You could go with something light and fresh, like a salad.
You could opt for roasted vegetables, if you want to be extra healthy.
Or you can serve your stuffed chicken breast with a side of potatoes, from roasted potatoes to potato gratin.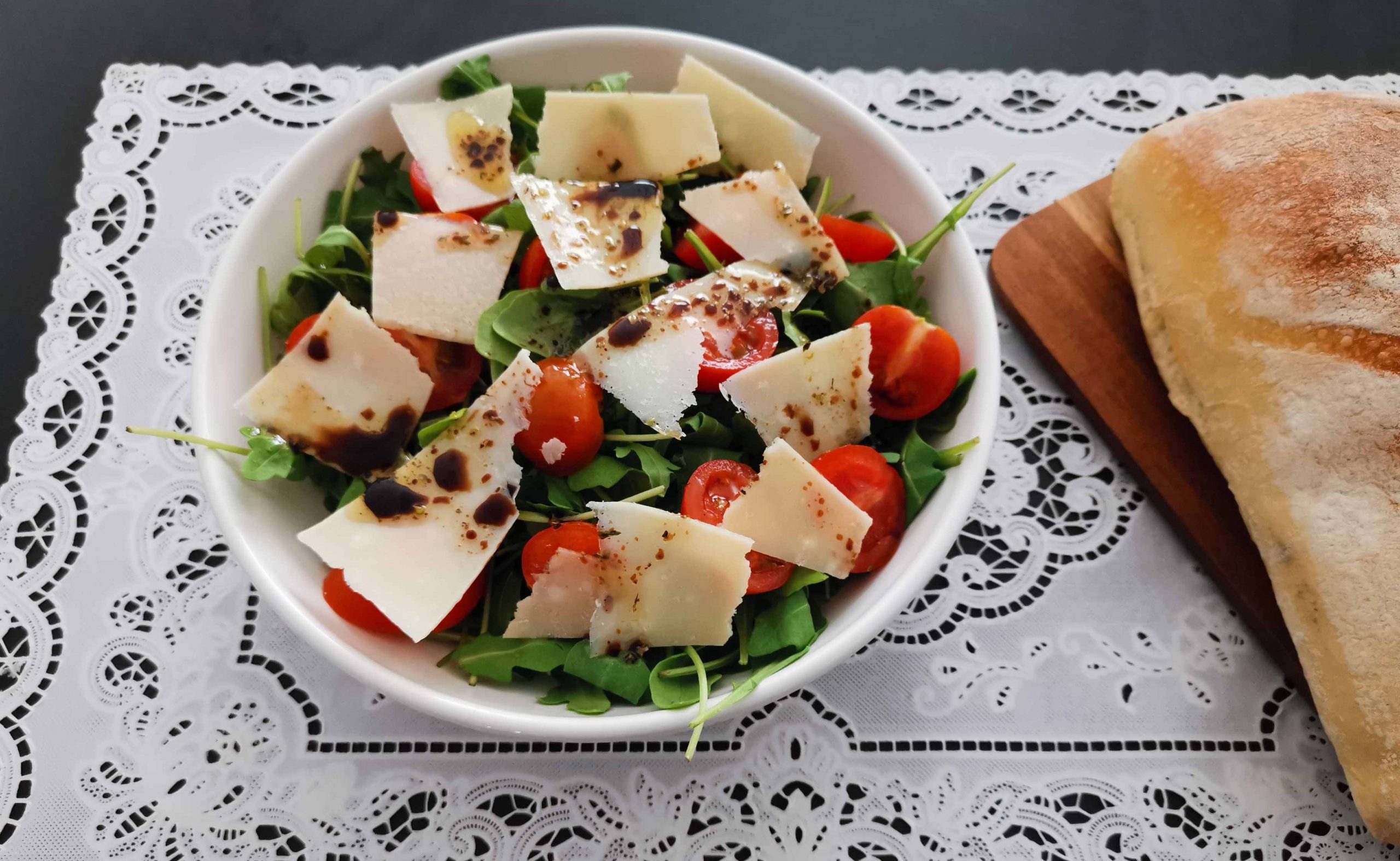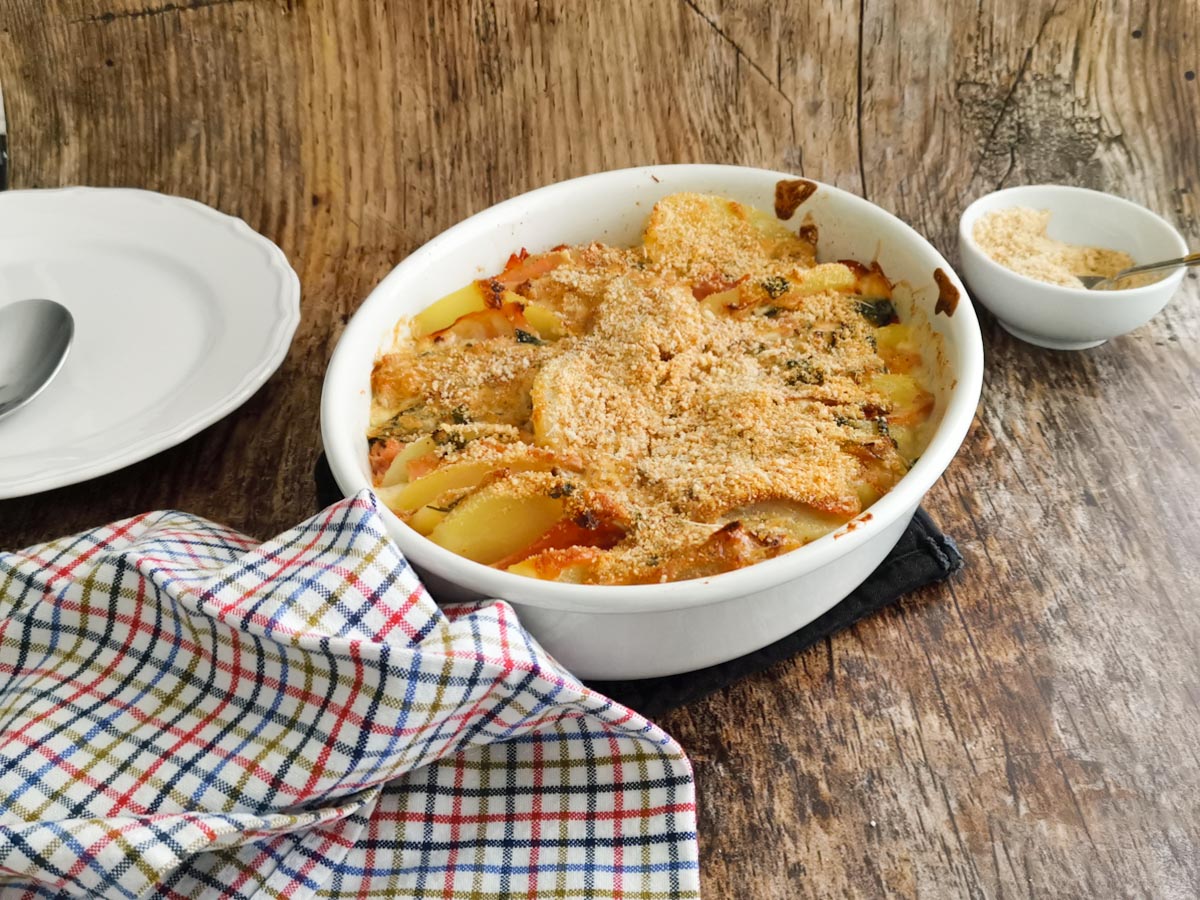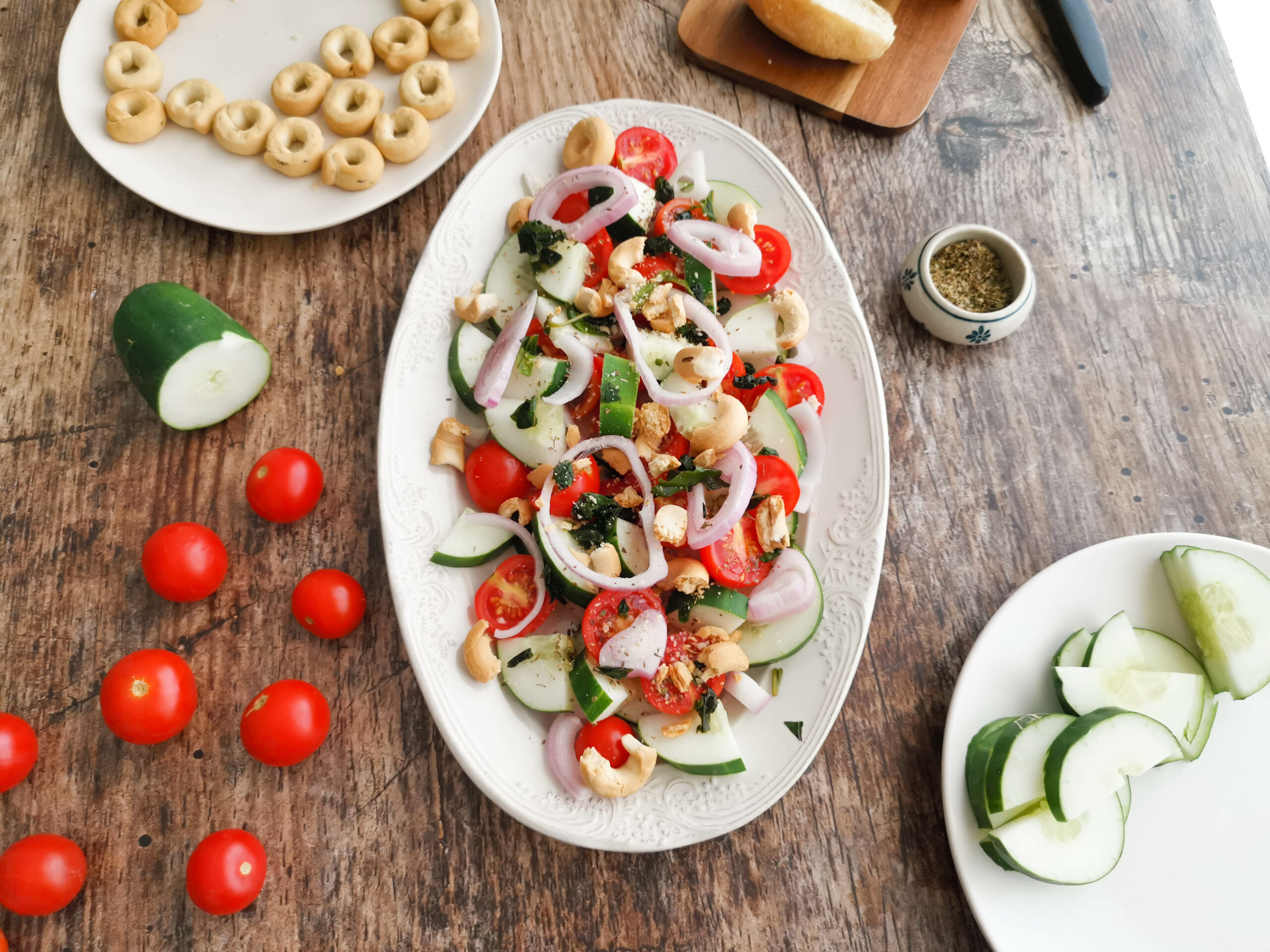 Below I am listing a few recipes for side dishes that are delicious paired with stuffed chicken breast.
Cialledda Salad from Puglia
Cheesy Garlic Potatoes
I hope you've found this recipe helpful, and you are tempted to make it for yourself. If you do, let us know by leaving a comment. You can also leave any recipe requests you might have.
Thank you for reading, and see you next week.