When you are craving a pasta that's rich and homemade there's nothing better than a stuffed baked pasta. Well, if you are in need of that, let me tell you.. these stuffed creamed spinach pasta shells hit the spot perfectly.
What to expect: This dish is gorgeous to lay on your table, a great one if you have guests. As for its taste, as you take your first bite you'll appreciate the big aldente pasta bite followed by a rich yet delicate creamy and savoury filling.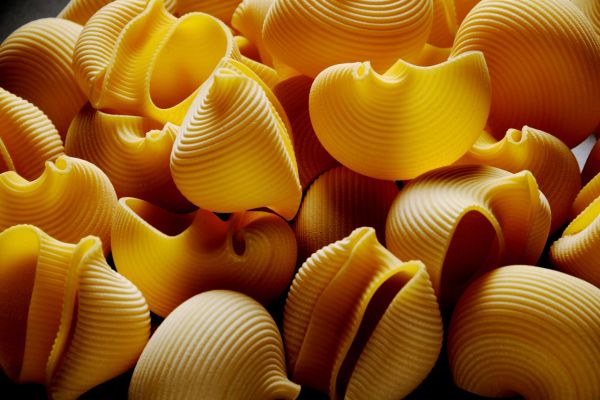 Pasta Shells Name in Italian
The large pasta shells we are using today are called conchiglioni in Italian. An alternative way to call them is conchiglie giganti, which translates to giant shells.
The name comes from the word conchiglia, meaning seashell. That's why small pasta shells are called conchiglie while the extra large ones are called conchiglioni.
There's another variation of this name that's used for the extra tiny version of this cute pasta shape. I am referring to conchigliette. The ending 'ette' is commonly used in the Italian language as an addition to nouns for the purpose of referring to their smaller format.
A fun example of this Italian Grammar practice is Pasquetta, which translated means little Easter but refers to the second day of Easter that Italians celebrate the day after. Other examples are coniglietta (from coniglio, means little female rabbit), cagnetta (from cane, means little female dog), cameretta (from camera, means small room), and coppietta (from coppia, means small couple, usually used to refer to a very young couple).
Conchiglie Pasta Origins
The origin of conchiglie, both small and large formats, comes from the region of Campania in the south of Italy. The region of Naples, beautiful coastline and quintessential Italian cuisine is the perfect birthplace for this unique artisan pasta shape.
If you want to learn more about Italian pasta shapes, read this article about the 180+ pasta shapes in Italy.
Here's How to Make Pasta Shells
While there are a thousand ways to cook with all the different sizes, today we are going to focus on the jumbo pasta shells.
When you look at the finished dish, you probably think making it is going to be very difficult and time consuming. In reality, it's actually fairly quick and easy.
Here are the steps to making conchiglioni stuffed.
Make the filling
Pre – cook the pasta by boiling it
Stuff the pasta
Top with any extra ingredients
Bake
The beauty of this pasta dish is that you can really get creative and experiment with different fillings and toppings. You can keep the recipe very minimal and simple, or you can go bold and fill it with many ingredients. Just keep in mind that a true authentic Italian recipe is always on the minimal side.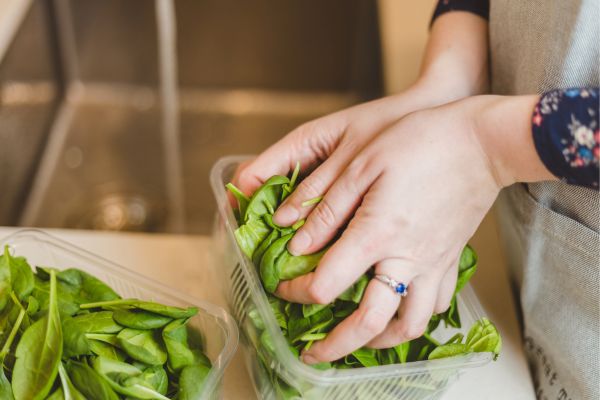 How to Make a Quick Creamy Spinach Sauce for Pasta
If you are here, I am pretty sure you are set on making a creamy spinach filling. So let's have a look at how to make one very easily.
A creamed spinach pasta sauce calls for at least two components: the spinach and the creamy part.
That doesn't mean you have to necessarily make it with cream cheese though. You can use mascarpone like we are in this recipe, a thick bechamel sauce, a cottage cheese like ricotta, and even a yogurt if you like the taste of it baked.
For the spinach component of this sauce you can either use fresh spinach, which you'll need to wash and chop. Alternatively, you can use a packed pre-washed baby spinach leaves, which is what we are doing today.
I don't suggest using frozen spinach because that tends to make the sauce very watery and far from creamy.
Because spinach tend to have a bland taste you want to cook them in a way that adds ton of flavour to them. Using a bulb like garlic, or a type of onion like regular or spring onion, or even leeks, is the way to instantly add taste to your spinach. Make sure to season them well too.
Along these 3 ingredients, I suggest adding a fourth one that brings extra flavour and also some sweetness to the dish. I have a meaty option as well as a vegan one to suggest.
Choose between cubed bacon or cotto ham for the meaty option.
And for the vegetarian and vegan option you can use sundried tomatoes.
Add all the ingredients together when cooking your filling, except for the cheese. The reason why I don't suggest cooking the creamy component is that it takes away from the creaminess. Since we still have to bake this pasta, we want to use it uncooked so that it then cooks only once in the oven.
However, if you are using this sauce to top your boiled pasta, or if you are filling the cooked shells but not baking them, then feel free to add the cream cheese to your pan when cooking the other ingredients.
For a Summery fresh and cooling version of this dish, you can also add the cream cheese cold.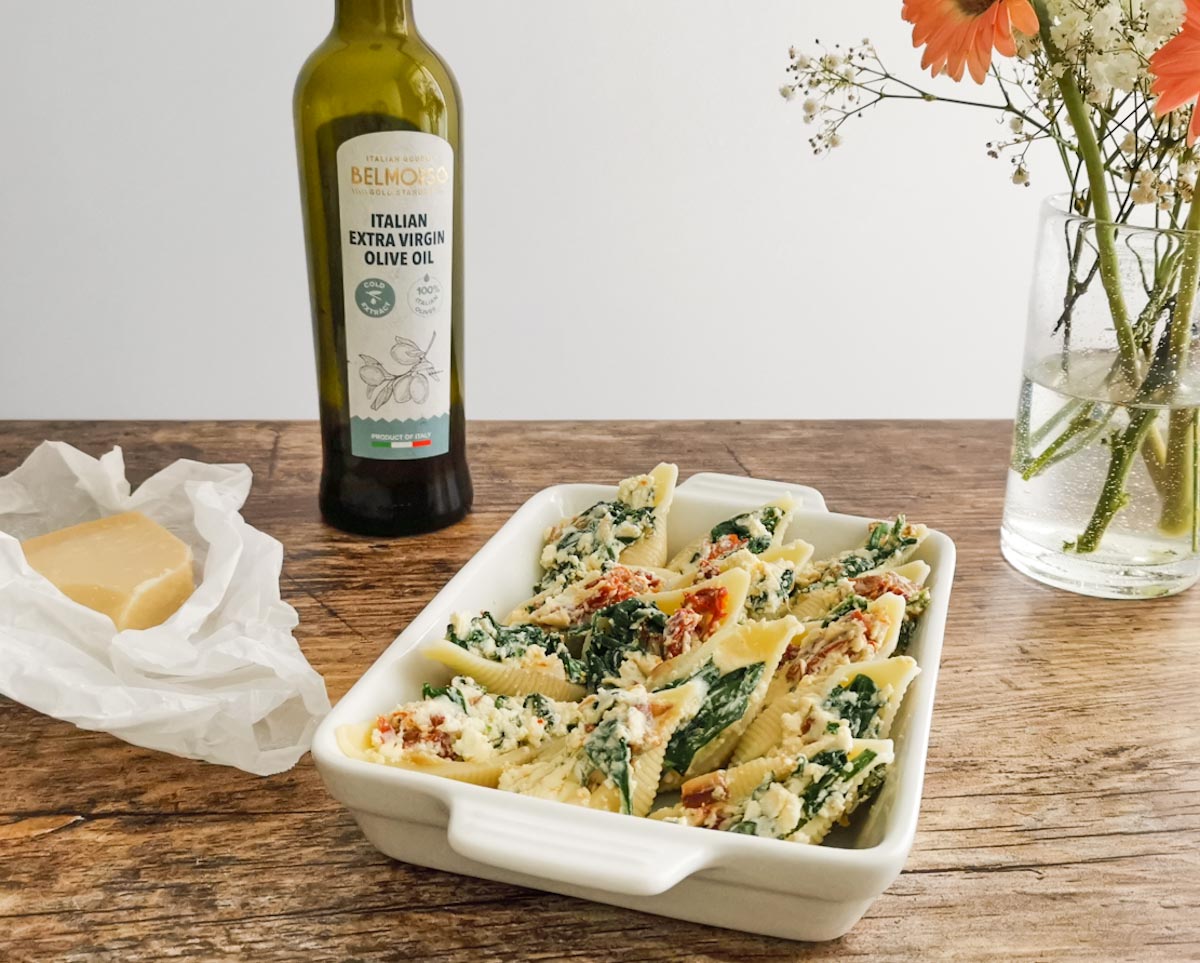 Large Pasta Shells Recipe
It's time to start making our giant conchiglie recipe. Follow along the steps in the full recipe below, or print the recipe card if that's what you prefer.
Remember the key to the delightfulness of this meal is to source the highest quality ingredients including an artisan pasta, a fresh and tasty mascarpone cheese, fresh produce, and a high quality extra virgin olive oil like Belmorso.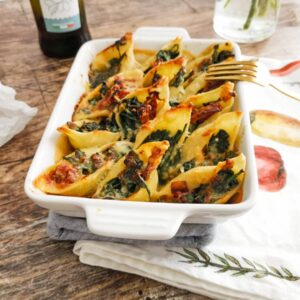 Creamed Spinach Pasta Shells
If you are craving a pasta that's rich and homemade try these stuffed creamed spinach pasta shells. They are sure to hit the spot.
Equipment
1 pan

1 bowl

1 pot

1 dish

1 cooking spoon

1 knife

1 chopping board

1 teaspoon
Ingredients
2

spring onion bulb

or more if you like a strong onion flavour

80

gr

baby spinach

Belmorso Extra Virgin Olive Oil

14

extra large pasta shells

called conchiglioni in Italian

7

sundried tomatoes

200

gr

mascarpone

3

tbsp

grated parmesan

salt and pepper
Instructions
Clean and chop your spring onions. If you are using frozen sliced ones, take half a handful. Put the spring onions in the pan.

Drizzle with EVOO and leave to sauté for a few minutes.

In the meantime, wash your spinach if they don't come pre-washed.

Add the spinach to the pan and let them cook until they start wilting. Don't let them overcook as they become very watery.

Season them and take the pan off the stove.

Start boiling the water for your pasta shells, and don't forget to salt it generously and to fill the pot with a lot of water. The pasta shells are so big so they need plenty of room to grow.

In the meantime, chop your sundried tomatoes and add them to a bowl.

To that add the mascarpone cheese and half the parmesan.

Next, add the spinach you cooked and mix everything together well.

When your water is boiling, you can throw the pasta shells, and lower the heat. We will only leave them too cook for 5 to 7 minutes.

Drain the pasta and leave to cool until you can handle it without burning yourself.

Prepare your baking dish and oil it with Belmorso EVOO.

Take your bowl with the filling, a plate for the filling process, and your oiled dish and place them close to you. You can now start stuffing the pasta shells.

Take one shell in one hand and with the other hand take a spoonful of filling. You want to start with a half filled teaspoon until you figure how much filling your pasta shell will take. Mine takes about 1.5 teaspoons.

Layer the stuffed conchiglioni into your baking dish, and repeat until you stuffed them all.

When you have finished filling them, season with a light dash of salt and a crack of black pepper. And the rest of the grated parmesan.

Bake in the oven for 15 to 20 minutes.

Take out of the oven, serve and enjoy with a drizzle of Belmorso extra virgin olive oil.
Video
Notes
This dish is delicious reheated the next day, so don't be afraid to double or triple the recipe and make more.
As I suggested in the post, if you are on a diet you can replace mascarpone with ricotta to reduce the calories by 500 calories. You can also eat half a portion with a salad.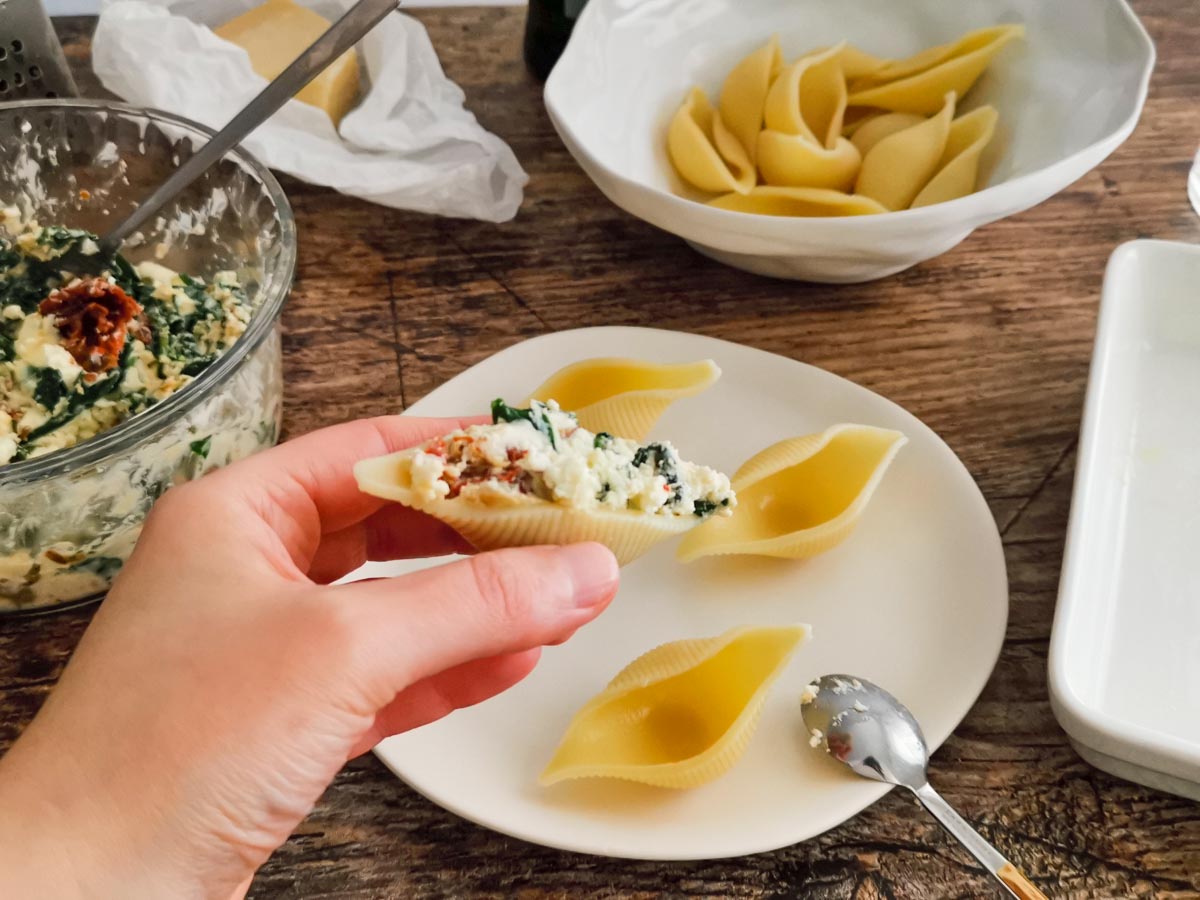 Filling Ideas for Conchiglie Pasta Dishes
I am pretty sure you will love this recipe and want to make it again and again.
Well, if you do, why not try a different filling or at least a variation of this one next time?
Here are a few filling ideas to choose from:
Pasta shells with ricotta – simply replace the mascarpone with the ricotta cheese for a lighter less caloric dish
Stuffed pasta with meat – don't be afraid to add mince meat to this recipe. If you do, you'll want to cook it in advance and then add it in with the spinach and onions.
Pasta shells with cheese – try this recipe with a different cheese, maybe a more mature one. The result will be less creamy but more cheesy and strong flavoured, depending on the cheese you choose. Emmental can be a good option for flavour and cheesiness.
Add smoked salmon to the filling before stuffing – this will give it a very fresh seaside taste
Conchiglioni Bolognese – feel free to make a meat sauce and stuff your shells with that instead.
Tomato sauce, basil and ricotta – makes an iconic Italian dish with a twist.
If you opt for the stuffed pasta shells with meat, Bolognese style, here are 4 sauce recipes to choose from:
More Delicious Italian Stuffed Pasta Recipes to Try
If stuffed pasta is your thing, and you want to cook more of that, have a look at these other stuffed pasta recipes on our blog.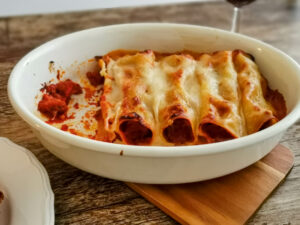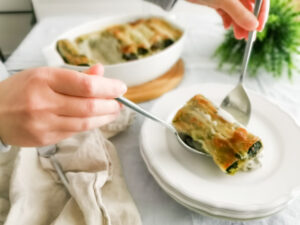 Do you need to boil pasta shells? and Other Related Questions
In this last section of the post I will try to answer the most common questions about this pasta shape and this particular recipe.
If you have any other questions, leave them in the comments, and I will answer them for you.
How to make creamy spinach pasta?
To make a delicious yet quick and easy creamy spinach pasta you need the spinach and the creamy component plus 2 extra ingredients that add flavour. We suggest garlic, onion, spring onion or leeks for the first one. For the second choose between bacon, ham, sundried tomatoes, or smoked salmon.
How to make pasta shells?
If you are using extra large pasta shells, called conchiglioni in Italian, you need to pre-cook them by boiling them for less than half the indicated cooking time on the packaging. Then you need to fill them with your filling of choice. Finally, top with extra cheese or sauce and bake for about 20 minutes.
How many stuffed pasta shells per person?
Serve 4 to 5 pasta shells for a starter portion or a child, 10 for a regular meal, or 12 if you are feeling extra hungry.
How to stuff pasta shells?
The best and easiest way to stuff pasta shells is to use your hands and a small teaspoon, as that gives you more control and avoids overstuffing. Then lay the stuffed ones on your baking dish, previously oiled with extra virgin olive oil.
How long do pasta shells take to cook?
The pre-cooking part takes around 5 to 7 minutes while the baking part takes about 20 minutes, which means that your  baked pasta shells will cook in under 30 minutes. If you are opting for a fully boiled pasta shells dish that's not baked, then that will take 15 minutes. Keep in mind you also need time for preparing the filling and stuffing the pasta shells.
What are large pasta shells called?
In English they are called jumbo pasta shells. In Italian they are called conchiglioni or conchiglie giganti from the word conchiglie, which means seashell.
Do you need to boil pasta shells?
Yes, you should boil pasta shells for about 5 minutes before stuffing them. That way they cook quickly and don't risk being uncooked when you take them out of the oven. Having to leave them bake for longer because you didn't boil them can result in your filling burning or drying.
Where to buy extra large pasta shells?
Your local supermarket should have a selection of extra large pasta shells. When choosing one, opt for the highest quality artisan option, as that will ensure the shell doesn't break while boiling or being stuffed. Don't forget to double check that you are buying a pasta that's produced in Italy using Italian wheat.